SOLD OUT eTown Live Radio Show Taping w/ Shakey Graves & Special Guest Heather Maloney, Presented by KBCO
When:

September 17, 2014

Time:

7:00 pm - 9:00 pm

Where:

eTOWN HALL / 1535 Spruce Street, Boulder, CO 80302

Cost:

$20 Plus Applicable Service Fees

Share:

SOLD OUT
**SOLD OUT!

More than just a typical concert, each eTown taping features lots of great music by a pairing of diverse artists, plus in-depth interviews and an E-Chievement Award story highlighting an individual who has gone above and beyond to make a difference in their community.
Doors: 6:00pm
Show Start: 7:00pm
Show End: 9:00pm

Presented by KBCO
---
Shakey Graves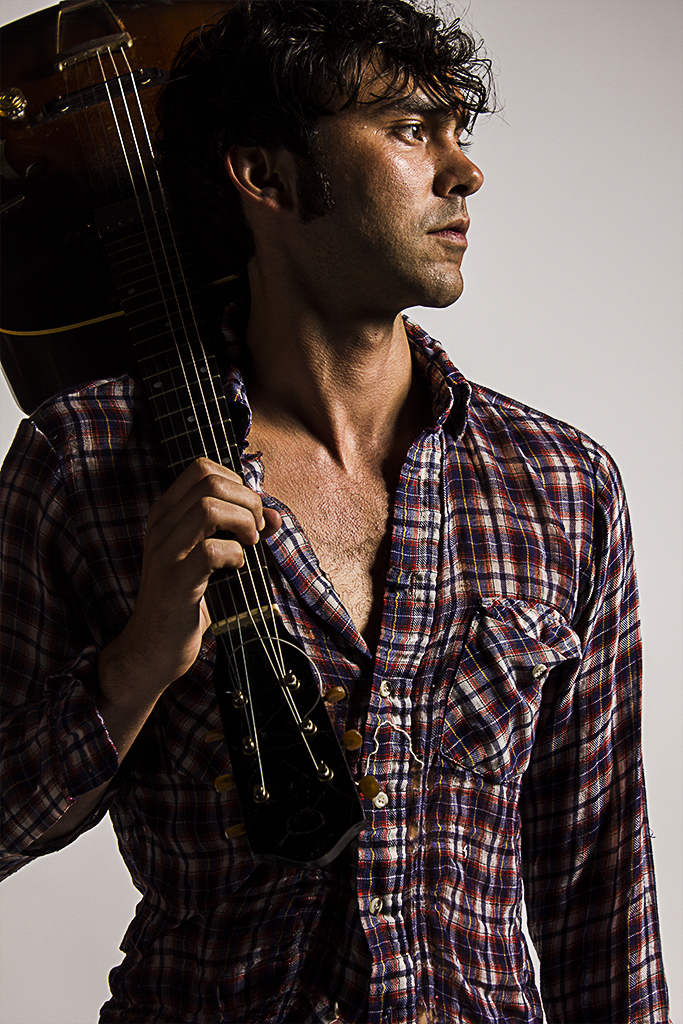 "The first album was me wanting to burn down my life, cut my hair off, and run screaming into the woods," says Alejandro Rose-Garcia. "This album is the trials and tribulations of becoming domesticated, letting people into your world and letting go of selfishness—the story of becoming a pair, losing that, and reconciling with the loss and gain of love."
Rose-Garcia is professionally known as Shakey Graves, and with his new record, And the War Came, he extends the ground—emotionally and sonically—broken by his 2011 self-released debut album, Roll the Bones, which brought him national acclaim and, three years later, still ranks near the top of Bandcamp's digital best-seller charts.
Roll the Bones established the powerful, mesmerizing Shakey Graves sound of Rose-Garcia accompanying himself on guitar and a handmade kick drum built out of an old suitcase. NPR Music named him one of 10 artists music fans "should've known in 2012," describing him as "astonishing…unclassifiably original. And frighteningly good." Paste included him in a "Best of What's Next" feature, praising his "gnarly composite of blues and folk," while The New York Times observed that Shakey Graves "makes the one-man band approach look effortless."
But while this distinctive arrangement continued to earn him an ever-expanding fan base on the road, Rose-Garcia knew that he wanted the follow-up to achieve something different. "With the first album, I didn't have any expectations except my own," he says. "This time, I was making something people were going to listen to out of the gate. I tried to maintain everything I enjoy about recording, the weird homemade aspect, but I was seeking a new, shining sound quality. The concepts for the songs are a little bigger. This is not the 'Mr, Folk, Hobo Mountain' album—it's more of the Cyborg Shakey Graves. It's definitely the next step in the staircase."
An experienced actor who had a recurring role on Friday Night Lights and appeared in several of Robert Rodriguez films, Rose-Garcia started making music as part of New York City's "anti-folk" scene. While knocking around the underground music community in Los Angeles, he saw a performance by one-man band Bob Log III that pointed his work in a new direction. Since returning to Austin, Rose-Garcia has become so closely associated with his hometown that for the last three years, Austin has celebrated "Shakey Graves Day" by mayoral proclamation.
To record And the War Came, co-producer/collaborator Chris Boosahda brought all of his gear to Rose-Garcia's house and converted the space into a big, open studio. Though the signature Shakey Graves set-up remained the starting point, other instrumentalists came in and multiple, wildly different arrangements of the songs were attempted for what was initially planned as a double album.
Most notably, Rose-Garcia wrote and sings three of the album's songs with Esme Patterson, a solo artist and member of the Denver-based band Paper Bird. "We started out just having fun and writing, and then that turned into some of my favorite songs on the album," he says. "We actually wrote 'Dearly Departed' on Halloween as a tongue-in-cheek, haunted house sex joke, and then we played it that night and people went bonkers. Esme and I write so similarly it kinda freaked us out, and I really learned the power of writing music with someone you get along with."
Soon enough, Rose-Garcia found that the experience of making the record was being mirrored in the songs themselves. "I was letting go of that one-man everything," he says. "I did need people's help, and my control freak nature had to subside a bit. It meant learning collaboration, but also knowing when to stick to my guns—all of that was the experience of this year, and the songs were some of the more genuine experiences; some of them even became sort of prophetic."
"Only Son," a meditation on solitude ("I used to be an only son/My heart was like a stranger"), became the opening track and "thesis statement" for And the War Came. "Hard Wired" is not, as it may first appear, about a relationship falling apart, but "about having friends with problems—watching a friend struggling and not doing anything about it."
The themes of these ten songs, explains Rose-Garcia, return over and over to the idea of the "other." "It's not about any single person, it's about being that second, other person. Even the title—I never thought about whether I was able to handle that aspect of things, of having these relationships. And the War Came is a little bit of, be careful what you wish for."
Songs like "The Perfect Parts" and "Family and Genus," meanwhile, represent a very different sound for Shakey Graves. "Those have a lot more aggression, they're heavy and big," he says. "I'm a little worried because it is a new step out, and people have gotten really precious about the stuff I've done—which is a huge compliment, and a dream come true—but I'm interested in what a Shakey Graves song is to people."
Another crucial influence on the direction of And the War Came has been Rose-Garcia's lengthy and far-flung touring schedule (which has recently included stops at the Winnipeg and Newport Folk Festivals, prior to a headlining run this fall). "I'm constantly flying places and moving at a fast rate," he says. "Imagining what it was like a year ago is almost incomprehensible to me now. I feel like I've almost seen too much this year—bands, music, places. And if that doesn't affect you in certain ways, then you're doing it wrong."
While his remarkable success story continues to unfold, Alejandro Rose-Garcia sees And the War Came as a pivotal step in the evolution of Shakey Graves. "This is a doorframe album, as we're going into a new building," he says. "It's taste of everything—what might come in future, which might include just guitar or the one-man band thing, but not pigeonholed to any one sound. I wanted to open some stuff up and get people ready for wherever it's going."
Heather Maloney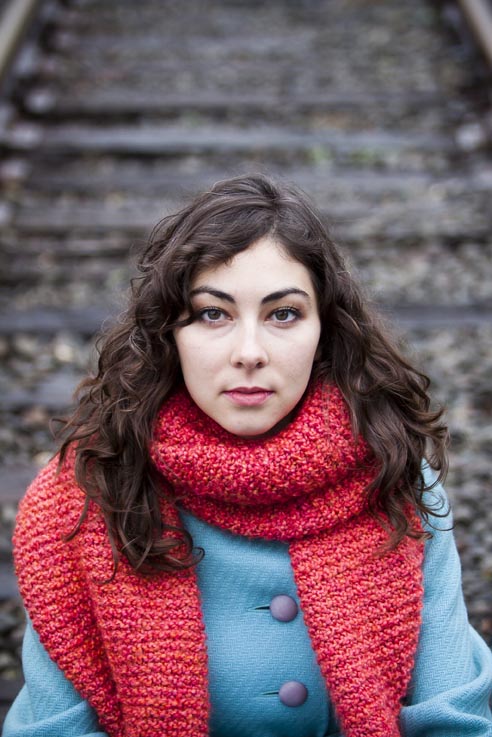 Heather Maloney is a western Massachusetts based artist who has received numerous accolades for her startlingly soulful voice and literate songwriting exploring themes of spirituality, transformation, and impermanence. Critics are quickly discovering Maloney's talent with No Depression raving "Her music is riveting, her voice adventurous, her lyrics thought-provoking..." while Blurt Magazine wrote "Heather Maloney is one of the most talented tradition-based singer-songwriters I've heard in some time...the writing is stunning."
If there's a typical path to becoming a songwriter, Maloney didn't follow it. Although she went to school for music and had done plenty of singing, she only began writing tunes a few years ago after living and working for three years in a silent-retreat meditation center in central Massachusetts. "The biggest motivating factor in writing was probably the experiences that I was having here in my meditation practice," she says. "There was the difficulty of it, the suffering of it, and wanting to channel that into something creative, and on the positive side, the insights that came out of my experiences."
Maloney is primed for a breakout 2014. Her collaboration with Massachusetts-based indie folk quartet Darlingside, the Woodstock EP, garnered national attention with a New York Times feature for their cover of Joni Mitchell's classic song, "Woodstock." The EP will be released by Signature Sounds on March 11. Maloney will then embark on an expansive US tour and begin work on her next full-length album.