FearLess Revolution presents At the Epicenter's 2nd Annual Women Leading Green
When:

October 1, 2014

Time:

6:00 pm - 7:30 pm

Where:

eTOWN HALL / 1535 Spruce Street, Boulder, CO 80302

Cost:

$5-$45 See Link for Price Breakdown

Share:
 FearLess Revolution presents
At the Epicenter's 2nd Annual Women Leading Green
 Join us at eTown Hall in Boulder, Colorado, on October 1, 2014 from 6 - 7:30PM, for a lively, informative and entertaining discussion with Maria Rodale, CEO and Chairman of Rodale Inc; Marci Zaroff, founder of Under the Canopy and CEO, I am Enlightened Products; and Zhena Muzyka, motivational speaker & founder of Zhena Gypsy Teas. A VIP reception will be hosted at eTown Hall to meet the speakers and to raise funds in support of FearLess Revolution, a project of the Living Green Foundation, a nonprofit, 501(c)3 organization.
Women Leading Green brings the voices of three amazing women leaders together to explore a variety of topics such as launching businesses, pursuing your vision, finding collaborators, building a brand, and global issues like fair trade and sustainability. Hosted by Alex Bogusky, co-founder, FearLess Revolution, and Seleyn DeYarus, Executive Director of FearLess Revolution, the conversation promises to be bright, engaging and full of antedotal insights.
VIP Reception (space limited to 80): 5-6 pm
General Admission Doors: 5:30pm
---
Maria Rodale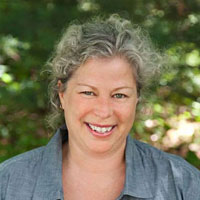 Maria Rodale is the CEO and Chairman of Rodale Inc., the global voice for health and wellness with a mission to inspire and enable people to improve their lives and the world around them. Reaching more than 100 million people worldwide, Rodale publishes some of the best-known health and wellness magazines, including Men's Health, Prevention, Runner's World, Women's Health, and Organic Gardening. The company is also one of the largest independent booksellers in the United States with a collection of bestselling titles that include An Inconvenient Truth, by Al Gore and The Honest Life, by Jessica Alba.
Maria is an activist and a businesswoman who has made promoting the benefits of an organic lifestyle both her personal mission and her business. In 2013, she created and launched Rodale's, an online shopping destination that offers healthy solutions for a happy life.  She also started Maria's Farm Country Kitchen, a blog that offers a digital experience of the contemporary kitchen table: a place to exchange recipes, entertain visits from friends, and discuss timely ideas.
The author of several books, Maria is known for her 2010 title Organic Manifesto: How Organic Farming Can Heal Our Planet, Feed the World, and Keep Us Safe.
---
Zhena Muzyka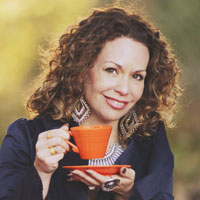 Zhena Muzyka, founder of Zhena Gypsy Teas, is an advisor, author and motivational speaker, Zhena Muzyka turned her passion for tea, belief in herself, and love for life into a successful career helping women realize their dreams of business ownership.
Drawing from the depths of her experiences in turning her background in aromatherapy and talent for blending tea into the multi-million dollar Zhena's Gypsy Tea®, Zhena inspires her audiences with energetic messages about entrepreneurial spirit, empowerment, and social and environmental responsibility.
Zhena embraced her rich Ukrainian Gypsy ancestry, relying on the teachings of her Gypsy grandmother to help her alter fate as she sold tins of her custom tea blends from a small cart on California street corners when her infant son needed a life-saving kidney operation. Now, Zhena's Gypsy Tea® can be found on the shelves of more than 20,000 stores nationwide, all the while delivering on a commitment for social responsibility and sustainability in today's world.
Zhena recently authored, Life by the Cup, Ingredients for a Purpose-Filled Life of Bottomless Happiness and Limitless Success.
---
 Marci Zaroff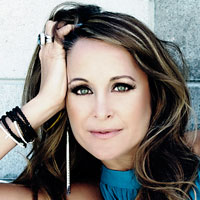 Marci Zaroff coined the term and pioneered the market for "ECOfashion", and is an internationally-recognized ECOlifestyle entrepreneur, educator and expert. Founder of Under the Canopy, Producer of THREAD|Driving Fashion Forward, and Co-Founder of I AM Enlightened Creations and The Institute for Integrative Nutrition, Marci has been instrumental in driving authenticity, environmental leadership and social justice worldwide for over two decades.
Currently President of Portico Brands and Director/Advisor on numerous Boards – the Organic Trade Association, Textile Exchange, Fair Trade USA, Fashion Revolution Day, Cradle-to-Cradle's Fashion Positive and Teens Turning Green – Marci is featured in Eco Amazons: 20 Women Who are Transforming the World and has received countless recognitions, including New York Moves Power Woman Award, The Natural Product Industry's Socially Responsible Business Award, Fashion Group International's Rising Star Award and a prestigious Henry Crown Fellowship of The Aspen Institute.