Bold Voices: A Benefit Concert for Women & Girls of Colorado
When:

November 6, 2015

Time:

7:00 pm - 9:00 pm

Where:

eTOWN HALL / 1535 Spruce Street, Boulder, CO 80302

Cost:

$40-$150 See ticket link for price information

Share:
VIP Doors & Reception: 5:30pm
General Admission Doors: 6:30pm
Bold Voices features queen of groove Liz Barnez, acclaimed national touring artist Rebecca Folsom, and Colorado legend Hazel Miller. All three artists have supported the community through their philanthropic efforts. The evening will offer a stunning array of gifted vocalists that utilize the art of rhythm, funk, and storytelling to support a statewide effort to help lift women and girls out of poverty and catapult them toward their dreams.
eTown Hall, a beautiful Boulder venue, offers impeccable sound and an intimate experience from every seat. VIP access provides entrance to the VIP Reception with the artists, complimentary food and drink, reserved seating for the concert, and a special performance by Lisa Bell.
The Women's Foundation of Colorado is committed to accessibility for all people. Please contact Lydia Johnson at lydiaj@wfco.org or 303-285-2963 by October 30th for questions about accessibility or to request accommodations.
---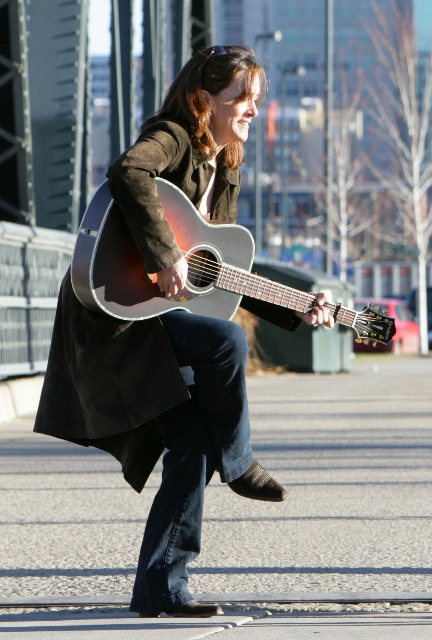 LIZ BARNEZ
Liz started her professional career as singer in her hometown of New Orleans at the age of 17 while attending the University of New Orleans. Soon after, she started writing and recording original music. Liz moved to Fort Collins in December of 1987 and found an enthusiastic audience in the region. KBCO picked up on the growing interest in her music and included her song, "Don't Worry" on the 2nd Live from Studio C recording. Liz has released three CDs of her original music and is included on several other artists' CDs as a guest performer. She has performed at the New Orleans Jazz and Heritage Festival and the French Quarter Festival in her hometown as well as Lyons Folks Festival, Winter Park Music Festival, Telluride Jazz Festival, New West Fest,  Kerrville Folk Festival among others. Over the course of her career, Liz has toured extensively in the US and has shared the stage with many of her musical heroes including Emmylou Harris, Ruthie Foster, the subdudes, Dave Mason,  Bela Fleck and the Flecktones, etc. Liz moved to Nashville in 2006 and during that time wrote and performed in the trio "Faces of Eve" with Rebecca Folsom and Celeste Krenz. 
Liz returned to Fort Collins in 2008 and continued to perform with her band as well as solo performances. In 2014 Liz joined Boston based folk artist, Catie Curtis, on her CD release tour where she accompanied Catie on cajon and harmoy vocals as well as playing several of her own songs. Liz loves to write, record, and perform and will continue to do so until she is no longer physically able. In addition to her music Liz is devoted to serving her community and world. She volunteers much of her time and talent to organizations that support and protect women and children as well as Equal Rights Organizations.
Liz is currently at work/play on her 4th CD with plans for a 2015 release and tour.
---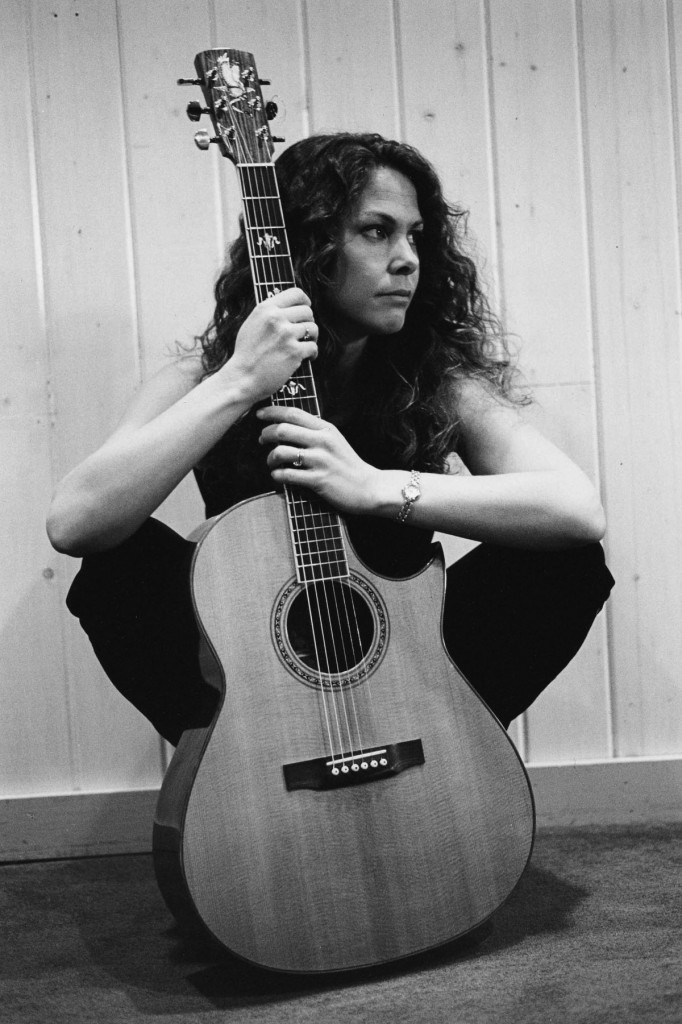 REBECCA FOLSOM
Rebecca Folsom's near four-octave range earns her a respectable seat in the same room as vocalists Whitney Houston and Queen's Freddie Mercury. Add in the soulfulness of Etta James, the abandon of Janis Joplin, a touch of folk songstress Joni Mitchell and that is Rebecca.
While her range is impressive, it's the expression in her voice that rivets your attention and stays with you long after the show ends. Rebecca's voice pours from an inner source of honest emotion, flowing from lilting tenderness to fully liberated, unbridled release. Her poetic songs open your heart, setting free a vulnerability you didn't realize was locked away and inviting you to embrace life with all of its joy, sorrow, passion, and love.
Rebecca writes inspiring tales of human heartbreak, redemption, and freedom. She shares those songs with exquisite intimacy in a solo performance, with soaring and angelic harmonies in a duo or trio, and with blazing grooves from her incredibly talented band. With all of Rebecca's ensembles, you experience the hot spark of the Wild Wild West uniquely mixed with the spiritual Zen of her upbringing in Boulder, Colorado.
"What I love most in life is being on stage singing, with people connecting and  loving the music, having their hearts opened, dancing, singing along.  I absolutely love it."  Rebecca's song "Girls Like Us" charted at  number 4 on the national Folk/DJ chart and top 40 on  Roots/Americana and College radio. She has performed on  BBC radio and television in Northern Ireland, Nashville's Bluebird,  Opryland, and Tin Pan South stages, New York's Bitterend and  Falcon Ridge Music Festival, Kerrville Folk Festival in Texas, and  Colorado's own Rocky Mountain Folks Festival and Red Rocks  Amphitheatre.
Rebecca delights audiences as she transmits messages filled with hope,  passion, and love. Her latest CD, "Reunion", which Boulder Magazine describes  as "achingly beautiful," is a fusion of songs, paintings, and poetry that rushed  forth after a two-year period requiring her to go deep into the realm of  shadows and healing. She returns with creative treasures, each an elixir holding  the promise of liberation.  Reunion brings Rebecca full circle, masterfully reflecting  the trinity of her life's work as a singer/songwriter, an artist with a Bachelor of Fine  Arts (BFA) degree, and an author with two published books of poetry. In addition to an extensive performance schedule, Rebecca teaches Songwriting and  The Art of Vocal Freedom workshops."I want to help people, in whatever form I can, break down barriers – help free  them to live more openly, authentically, and with confidence that their dreams are  possible and truly valued."
---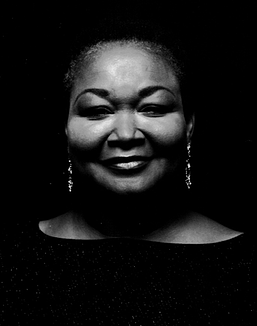 HAZEL MILLER
Hazel Miller is not just a great singer; "She is a force of nature!" quotes the Rocky Mountain News. Her voice has been called "stunning, moving and powerful." Hazel has been a sought after performer in Colorado for the past 30 years. The Hazel Miller Band was formed more than 2 decades ago.  HMB performs an eclectic blend of Jazz, R&B, Blues and original music. Hazel Miller Band's music is designed to make the audience dance and sing-along.  They play music that excites and involves the listener. 
The first highlight of 2015 was Ms. Miller's singing of the national anthem at the inauguration of Colorado Governor John Hickenlooper, January, 13, 2015.  Later on that night the Governor's Inaugural Concert featured the Lumineers, String Cheese Incident and Big Head Todd and the Monsters with Ms. Miller.  Ms. Miller performed at the FIS Alpine Ski Championships in Beaver Creek, Colorado on February 15,, 2015; with an estimated international television audience of 180,000,000 viewers.  Ms. Miller has been chosen to record a welcome greeting for visitors taking the trains to the main terminal at Denver International Airport. 
Winter of 2014 Ms. Miller toured with Big Head Todd and the Monsters.  They toured the entire country with great response from audiences. Ms. Miller had a great summer, 2014, of festival appearances in Grand Junction, Del Norte, Pagosa Springs, Frisco, Breckenridge, Erie, Boulder, Telluride, Mississippi, New Mexico and Wyoming.  HMB has appeared many times at the historic Red Rocks Amphitheater as the head liner and as an opener.  Ms. Miller has appeared as a special guest of Big Head Todd and the Monsters for more than 19 years.  This year marks HMB's second appearance as the opener for The Botanic Gardens Music Series.  Summer 2013 they opened for Al Green and 2014 had them opening for Michael Mc Donald at the Botanic Gardens in Denver.
Ms. Miller's music can be heard on many local radio stations KOA, KBCO, KUVO, KRFC, KOTO and KCNU.  Nationally, Sirius Radio and XM Radio are playing her music on the "Real Jazz" and "B. B. King's" Blues stations.  Mark Ruffin, on "Real Jazz" XM Radio added Ms. Miller to the lineup fall of 2010 and she continues to be a requested performer on radio stations nationally for example:  Martha's Vineyard, Charlotte, Miami and Chicago.   Ms. Miller sang on 6 tracks of the hit 2014 CD Blues Masters 3.  This CD featured Mickey Thomas from Jefferson Starship and Tim Tucker, executive producer and lead guitarist on the CD.  The reviews said this about Ms. Miller's vocal performance: "Miller's vocals would rival Koko Taylor".  The CD is recognized as The Blues CD sleep of 2014.