eTown Presents: Full Concert w/ Grant Farm & Dead Winter Carpenters
When:

February 28, 2015

Time:

7:00 pm - 9:30 pm

Where:

eTOWN HALL / 1535 Spruce Street, Boulder, CO 80302

Cost:

$13 Plus Applicable Service Fees

Share:
eTown Presents: FULL CONCERT performance with
Grant Farm & Dead Winter Carpenters

Doors: 6:00pm
Show Start: 7:00pm
Show End: 9:30pm
---
Grant Farm is a band on a mission. Lead by National Flatpicking Guitar Champion Tyler Grant (Emmitt/Nershi Band), the talented four-piece is built on the foundation of love, family and the joy of music. The Grant Farm train stops at all stations on the North American roots music line, and is not afraid to let the whistle scream with some blistering jams. After several solid seasons of touring Coast-to-Coast behind their eponymous 2012 debut album, Grant Farm and the 2014 follow up, Plowin' Time (#2 JamBand Radio Charts), audiences everywhere are a-buzz with the Roots, Rock and Cris-Co statement that Grant Farm brings to every performance. In September 2014 Grant Farm collaborated with the band Fruition to release Meeting on the Mountain, an inspired EP that has reached #8 on the JamBand Radio charts and #148 on the AMA Radio Charts. 
Former members of The Drew Emmitt Band, Emmitt-Nershi Band, Donovan Frankenreiter and Hot Soup, these fine young players have been featured on stage with the likes of The String Cheese Incident, Yonder Mountain String Band, The Infamous Stringdusters, The Motet, Head For The Hills, Sam Bush, Jerry Douglas, Tim O'Brien, Dumpstaphunk, Tony Rice, Larry Keel, Keller Williams, Jon Oates, Gillian Welch and David Rawlings, Disco Biscuits, Abigail Washburn and Peter Rowan. 
The seeds of Grant Farm were planted in 2009 by Tyler Grant and Andy Thorn (Leftover Salmon). Tyler was fresh off the boat from Nashville, TN and Andy from Chapel Hill, NC. The duo found themselves in Boulder, CO as members of The Emmitt-Nershi Band, and were eager to showcase some of their original music. When Tyler gave his notice to ENB at the end of 2010 he was driven to make a bigger statement with his music so he dusted off his Telecaster guitar, rounded up a core band, plugged in, turned up, and watched the sprouts of the Grant Farm concept grow. 
With the help of Thorn and stellar bassist Keith Moseley of The String Cheese Incident, the electric Grant Farm started rehearsing in early 2011. Their concerts in Denver, Boulder and the mountains beyond caused a ripple in the local music scene that led to some fine festival plays the following Summers, including Northwest String Summit, Suwanee Springfest, SCI Horning's Hideout, Yarmonygrass, Four Corners Folk Festival, NedFest, Chattanooga Riverfront, Fort Collins Bark n' Bluegrass, French Broad River Festival, WInterWonderGrass and Campout for the Cause. With a country-disco (Cris-Co), roots-rock, booty-shakin' jam-tastic concept fully formed, Grant Farm prepared to annihilate audiences across the country. 
The permanent lineup of Grant Farm is Tyler "The Champ" Grant on electric guitar and vocals, uber-talented Adrian "ACE" Engfer on bass and vocals, rock solid Sean "Magic" Macaulay on drums and the phenomenally prodigious Stephen Thurston on keyboards. Look for them Spring and Summer 2015 at a Festival near you. Look for the Plowin Time album from Grant Central Records on CD, Vinyl, iTunes, and DSD Pure formats. Also check out Meeting on the Mountain on iTunes. C'mon, it's PLOWIN' TIME!
Grant Farm, based in Boulder, boasts some of the ablest musicians not only in the state of Colorado, but in the nation. Their talent was plain to see (and hear) during their performance in our CPR Performance Studio – Daniel Mescher, Colorado Public Radio 
Attacking the album as a band gave way to the cohesive and natural sound of the songs, but high-end equipment and lots of labor resulted in a staggeringly rich recording. "Plowin' Time" elevates the band's solid twang-rock sound to enviable levels – Brian Turk, Marquee Magazine
---

Dead Winter Carpenters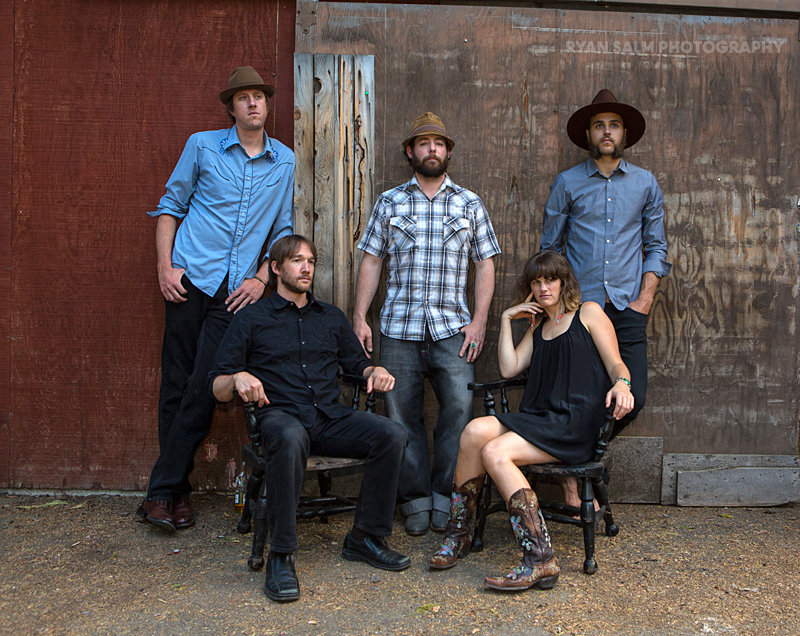 In a time when music has been transformed and genre lines are left behind like the seasons, Dead Winter Carpenters are producing an ever-evolving style of music. The time spent, both in the studio in the woods and criss-crossing the American countryside, has provided Dead Winter Carpenters with a ground-breaking sound that blends Americana roots-rock with a tinge of straightforward 'tell-it-like-it-is' Alt. Country that is as hard-hitting as it is whimsical. While the roadsigns and towns pass by the windows on down the highway of tour, DWC are writing original material based on their life experiences. "Dirt Nap", the band's latest EP, is a musical journey which speaks magnitudes to these experiences. 
The uplifting "Bootleg Jack" melds together banjo, handclaps, harmonica and fiddle into a musical amassment of down-home experiences of whiskey riddled fun. The stormy, somber, and longing tone of "West Shore Town" speaks to the darker side of existence. Conversely, the upbeat rambling sounds of the the telecaster and the lyrics of "Triumph" speak of man living with hard times who sees the proverbial light at the end of the tunnel. One can't help but feel the change of the alchemy brewing within Dead Winter Carpenters. 
Foot-stomping original tunes blended with the band's onstage presence highlighted by the vocal melodies and five part harmonies, ferocious fluidity of the fiddle, deep pounding thump and thud of the upright bass, country ramblings of the telecaster and acoustic guitars, and the driving drums all meld together to create an experience that is sure leave you wanting more…
The five piece outfit is: 
Jenni Charles -fiddler/vocalist
Dave Lockhart -upright bassist/vocalist
Jesse Dunn -rhythm guitarist/vocalist
Bryan Daines -lead guitarist/vocalist
Brian Huston -drummer/vocalist