[[SOLD OUT]] eTown Presents: Full Concert w/ Jorma Kaukonen & Joe Purdy
When:

February 21, 2015

Time:

7:00 pm - 9:30 pm

Where:

eTOWN HALL / 1535 Spruce Street, Boulder, CO 80302

Cost:

$50 Plus Applicable Service Fees

Share:
FULL CONCERT Performance
with Jorma Kaukonen & Joe Purdy
Doors: 6:00pm
Show Start: 7:00pm
Show End: 9:30pm
---
 Jorma Kaukonen
 with Larry Campbell & Teresa Williams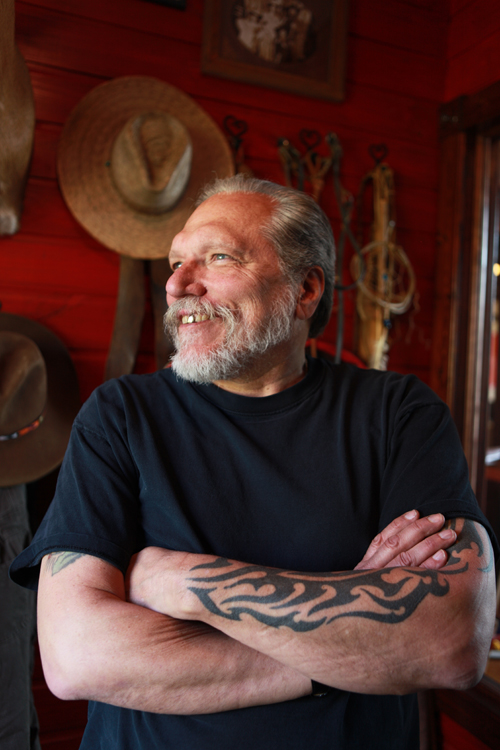 In a career that has already spanned a half-century, Jorma Kaukonen has been one of the most highly respected interpreters of American roots music, blues, and Americana, and at the forefront of popular rock-and-roll. A member of the Rock & Roll Hall of Fame and a Grammy nominee, he is a founding member of two legendary bands, Jefferson Airplane and the still-touring Hot Tuna. Jorma Kaukonen's repertoire goes far beyond his involvement creating psychedelic rock; he is a music legend and one of the finest singer-songwriters in music.
Jorma currently, as he has for many years, tours the world bringing his unique styling to old blues tunes while presenting new songs of weight and dimension. Jorma is releasing his next solo album, Ain't In No Hurry, early in 2015 on Red House Records.
The son of a State Department official, Jorma Kaukonen, Jr. was born and raised in the Washington D.C. area, with occasional extended trips outside the United States. He was a devotee of rock-and-roll in the Buddy Holly era but soon developed a love for the blues and bluegrass that were profuse in the clubs and concerts in the nation's capitol. He wanted to take up guitar and make that kind of music himself. Soon he met Jack Casady, the younger brother of a friend and a guitar player in his own right. Though they could not have known it, they were beginning a musical partnership that has continued for over 50 years.
Jorma graduated from high school and headed off for Antioch College in Ohio, where he met Ian Buchanan, who introduced him to the elaborate fingerstyle fretwork of the Rev. Gary Davis. A work-study program in New York introduced the increasingly skilled guitarist to that city's burgeoning folk-blues-bluegrass scene and many of its players. After a break from college and travel overseas, Jorma moved to California, where he returned to classes at Santa Clara University and earned money by teaching guitar. It was at this time, that he met Paul Kantner and was asked to join a new band. Although Jorma's true passion was roots music, he decided to join. That band was the Jefferson Airplane. Jorma invited his old musical partner Jack Casady to come out to San Francisco and play electric bass for Jefferson Airplane, and together they created much of Jefferson Airplane's signature sound. A pioneer of counterculture-era psychedelic rock, the group was the first band from the San Francisco scene to achieve international mainstream success. They performed at the three most famous American rock festivals of the 1960s—Monterey (1967), Woodstock(1969) and Altamont (1969)—as well as headlining the first Isle of Wight Festival (1968). Their 1967 record Surrealistic Pillow is regarded as one of the key recordings of the "Summer of Love". Two hits from that album, "Somebody to Love" and "White Rabbit", are listed in Rolling Stone's "500 Greatest Songs of All Time".
Jorma and Jack would jam whenever they could and would sometimes perform sets within sets at Airplane concerts. The two would often play clubs following Airplane performances. Making a name for themselves as a duo, they struck a record deal, and Hot Tuna was born. Jorma left Jefferson Airplane after the band's most productive five years, pursuing his full-time job with Hot Tuna.
Over the next three and a half decades Hot Tuna would perform thousands of concerts and release more than two-dozen records. The musicians who performed with them were many and widely varied, as were their styles—from acoustic to long and loud electric jams but never straying far from their musical roots. What is remarkable is that they have never coasted. Hot Tuna today sounds better than ever.
In addition to his work with Hot Tuna, Jorma has recorded more than a dozen solo albums on major labels beginning with 1974's Quah and continuing with his recent acoustic releases on Red House Records—2007's Stars in My Crown and River of Time, produced by Larry Campbell and featuring Levon Helm.
But performance and recording are only part of the story. As the leading practitioner and teacher of fingerstyle guitar, Jorma and his wife Vanessa Lillian operate one of the world's most unique centers for the study of guitar and other instruments. Jorma Kaukonen's Fur Peace Ranch Guitar Camp is located on 125 acres of fields, woods, hills, and streams in the Appalachian foothills of Southeastern Ohio. Since it opened in 1998, thousands of musicians whose skills range from basic to highly accomplished gather for weekends of master instruction offered by Jorma and other instructors who are leaders in their musical fields.
A multitude of renowned performers make the trek to Ohio to teach at Fur Peace Ranch and play at the performance hall, Fur Peace Station. It has become an important stop on the touring circuit for artists who do not normally play intimate 200-seat venues, bringing such artists as David Bromberg, Roger McGuinn, Arlo Guthrie, Dave Alvin, Ramblin' Jack Elliott, Warren Haynes, Lee Roy Parnell, Chris Hillman and more. Students, instructors, and visiting artists alike welcome the peace and tranquility -- as well as the great music and great instruction -- that Fur Peace Ranch offers. There they have opened the Psylodelic Gallery, a museum in a silo, which celebrates the music, art, culture, and literature of the 1960's, tracing important events and movements of the psychedelic era.
Jorma Kaukonen is constantly looking to take his musical horizons further still, always moving forward and he is quick to say that teaching is among the most rewarding aspects of his career. "You just can't go backward. The arrow of time only goes in one direction."
Jorma will be be joined by Larry Campbell & Teresa Williams at his eTown performances:
Larry Campbell, 3 time Grammy winning producer, winner of the Americana Association Lifetime Achievement Award for Multi-Instrumentalist and native of Manhattan, spent many years as an A team studio musician in New York's roots, rock and country scene, recording and touring with the seminal names of Americana music.  Teresa Williams grew up living the story of Americana music, picking and hoeing cotton on her family's 7th generation West Tennessee farm surrounded by the music of the Delta, Muscle Shoals, Nashville and Kentucky, singing at church, Revivals, and "Singings with dinner on the ground."
---
Joe Purdy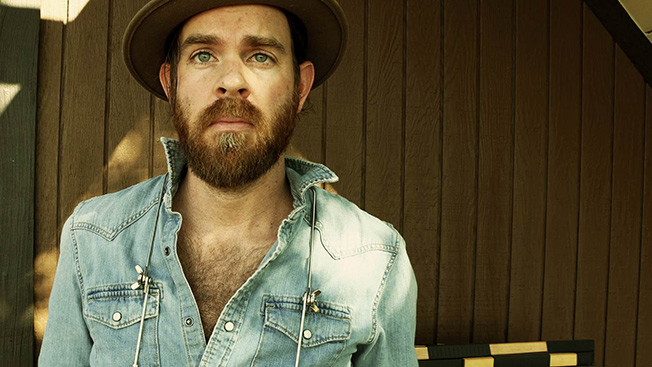 When Arkansas songwriter Joe Purdy was told to evacuate his California home because of nearby forest fires, he didn't pack up his dog Smalls and a couple favorite guitars. Instead he sat down and started writing a song: "Warm all the horses, warn all the riders, that the fire is coming down." He finished the song and the evacuation warning passed. The song is the title track on Eagle Rock Fire, his thirteenth record, released on his label Mudtown Crier Records on July 15, 2014. It turns out Joe Purdy is not easy to evacuate.
"All I want to do is make good music," says Purdy, age 34, who runs a staunchly independent music career in spite of getting major TV placements and having sold over 1,000,000 singles so far. "Anything that gets in the way of making good music, I cut it out." On Eagle Rock Fire, he's taken an analog stance. Not only did he make the record on tape, mix on tape, and cut the lacquer mastered from these tapes, he had all computers removed while recording and mixing down the record. "We didn't want any screens in the room," says Purdy. "It allowed us to just use our ears."
This is Purdy's second time living in the Los Angeles area. He had moved back to the comfort of Arkansas living, but a couple years ago realized he just couldn't stay away from a city where people really valued making art. He found himself a hilltop spot surrounded by Pine trees—a place that feels a little like Arkansas in the heart of a creative city—and spent the past few years carefully collecting vintage audio equipment and working with bassist and analog audiophile "Matty D" DelVecchio painstakingly restoring each component. They even got pedal steel guitarist "Jolly" Chris John Hillman—who Purdy met while touring with Billy Bragg—soldering on the porch.
The three are the only musicians featured on the new album, whose songs tell of the life of a country boy living in the city. A song like "L.A. Livin" has Purdy barely holding back starting a bar fight with loud punks not respecting a singer's performance. In "Ba' Girl," Purdy's heart is broken when a girl runs off to join the Blue Man Group. He sings, "I used to like watching hippies dance till mine traded me in for Burning Man; chances are it wasn't meant to be. So I'll keep writing cowboy songs and being me." Purdy sings what Johnny Cash would if he was 30-something in L.A.
It's no wonder Purdy did not heed the fire alarms. Finally being able to record music exactly the way he heard it in his head is not something he would let go easily. "I looked outside and didn't see any fire," Purdy says matter-of-factly, "so I figured it would probably be alright." This sober attitude is infused throughout the album and throughout Purdy's career. He takes the hardworking, practical perspective of living in the country, combined with the highest standards of songwriting. He was so excited about his just-completed, dream analog home studio that he put the entire album on his website for free for within days of its completion.
"I just want people to hear it and I hate how money gets in the way of that," says Purdy, a prolific songwriter who sometimes records three full records in a year. "If it's free, people get to decide about it for themselves. They can throw it away if they want to or come out to a show. It's a thank you to the people who are already fans. They are the only reason I've got a career."
When asked about how the business side of his music developed, Purdy reflects, "I suppose at some point I got a reputation for turning down money in exchange for my artistic freedom. Even back when there were sweet major label offers, I had this sort of naïve hillbilly confidence. I didn't want to be told what to do." Purdy partnered with manager Brian Klein, who Purdy considers "the other half of the equation." The business half. "We get to use these old tape machines and guitars and Brian gets to use the computers," Purdy says with a sly smile. "He's why I am able to do what I want."
Purdy takes none of this for granted. "We've had so many earthquakes lately and so many fires," says Purdy. "It makes you constantly think about things. What you got, what you'd have to leave behind. But the truth is none of that matters when the fire comes. You just gotta go."