An Evening with Mollie O'Brien & Rich Moore Presented by Running River K-8 School
When:

April 10, 2015

Time:

6:30 pm - 9:30 pm

Where:

eTOWN HALL / 1535 Spruce Street, Boulder, CO 80302

Cost:

$45 Plus Applicable Service Fees

Share:
Plan to join us for a spectacular evening in support of Running River School, featuring a performance by Mollie O'Brien and Rich Moore at our annual fundraising event. This will be a special fun-filled evening with cocktails, hors d'oeuvres, Raffle drawing with a $1,000 top prize, a silent auction and live auction. All proceeds from this event will go directly to support the Running River K-8 School, a non-profit 501c3 organization, dedicated to creating a new paradigm of real-life education with special emphasis on connecting children and parents to themselves, humanity and the planet, www.runningriver.org
Doors Open with Food/Drink: 6:30pm
Silent Auction & Wolftones* Performance: 6:30-8:00pm
Director's Introduction, Raffle Drawing and Live Auction: 8:00-8:30pm
Performance by Mollie O'Brien and Rich Moore: 8:30-9:15pm
Event End: 9:30pm
---
 Mollie O'Brien & Rich Moore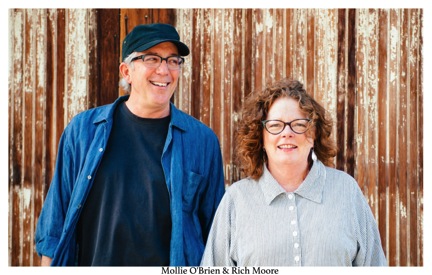 Grammy Award winner Mollie O'Brien became known to the rest of the world as a singer's singer when, in 1988, she and her brother Tim released the first of three critically-acclaimed albums for Sugar Hill Records (Take Me Back, Remember Me and Away Out On The Mountain). Eventually, Mollie recorded 5 equally well-received solo albums (Tell It True, Big Red Sun, Things I Gave Away for Sugar Hill Records, I Never Move Too Soon). Additionally, she was a regular on the nationally-syndicated radio show, "A Prairie Home Companion" from 2001 through 2005. She's long been known as a singer who doesn't recognize a lot of musical boundaries, and audiences love her fluid ability to make herself at home in any genre while never sacrificing the essence of the song she tackles. O'Brien has primarily focused her efforts on the fading art of interpretation and the end result is a singer at the very top of her game who is not afraid to take risks both vocally and in the material she chooses.
Husband Rich Moore has busied himself in the Colorado music scene for many years. While staying home with the kids when Mollie & Tim toured, he held a day job and continued to perform locally with a variety of Colorado favorites, including Pete Wernick and Celeste Krenz. Not only is Moore known to produce some of the funniest onstage running commentary, he's also a powerhouse guitar player who can keep up with O'Brien's twists and turns from blues to traditional folk to jazz to rock and roll. He creates a band with just his guitar and, as a result, theirs is an equal partnership.
O'Brien and Moore's first duet CD, a live recording titled 900 Baseline (Remington Road Records) was released in 2006. Their first studio project, Saints & Sinners (Remington Road Records), was released to nationwide acclaim in 2010. In January 2014 they'll release their followup, Love Runner (Remington Road Records). Both studio projects were produced by Lyons, CO ace arranger and bassist, Eric Thorin, who often joins them onstage for their live shows. All three CDs showcase their talent for unlocking the secrets to a diverse array of songs in authoritative yet very fun and unusual arrangements.
---
We are pleased to announce that the Wolftones will be joining us at our annual fundraising event! They are a great local folk/bluegrass band and will be performing from 6:30-8:00pm while we are enjoying cocktails and appetizers.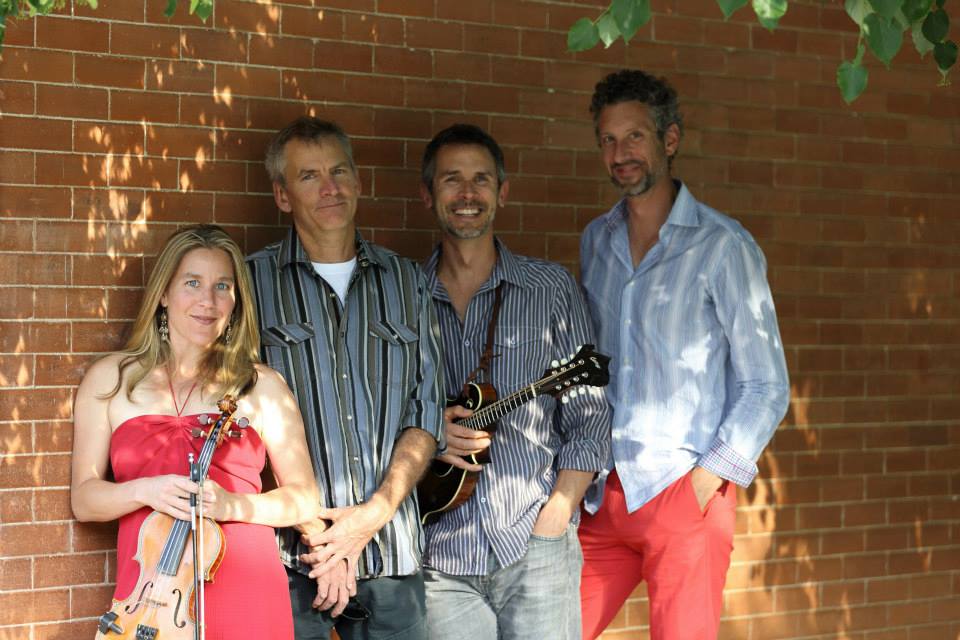 Learn more at their website: www.wolftonesmusic.com