Forever Buffs Spotlight: Film Screening and Presentation with Jordan Campbell
When:

April 7, 2015

Time:

6:00 pm - 8:00 pm

Where:

eTOWN HALL / 1535 Spruce Street, Boulder, CO 80302

Cost:

FREE Please Register at the Link

Share:
The CU-Boulder Alumni Association and Boulder Alumni Chapter Present: A Film Screening and Presentation with Jordan Campbell, CU-Boulder alumnus and director and producer of Duk County: Peace is in Sight in the New South Sudan
Doors Open and Pre-Reception: 6:00 p.m.
Presentation with Jordan Campbell: 6:30 p.m.
Film Screening: 6:45  p.m.
Audience Q&A: 7:45 p.m.
Cost: The event is free but registration is required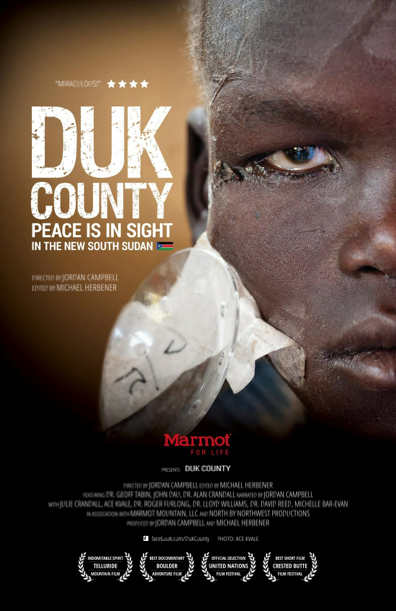 The CU-Boulder Alumni Association is pleased to share the triumphant story of Jordan Campbell (Comm'91), director and producer of the award-winning documentary Duk County: Peace is in Sight in the New South Sudan.
Hear about Jordan's incredible experience in South Sudan during a reception, film screening and Q&A session. Jordan will share highlights from his 25-year international mountaineering career — which includes pioneering expeditions to India, Tibet and Nepal — and how his adventures turned into a passion for writing, documentary film and global stewardship. Campbell's presentation will be followed by the film and audience Q&A session.
Join us at 6 p.m. for a pre-reception featuring light hors d'oeuvres and cash bar and mingle with other CU-Boulder alumni and friends.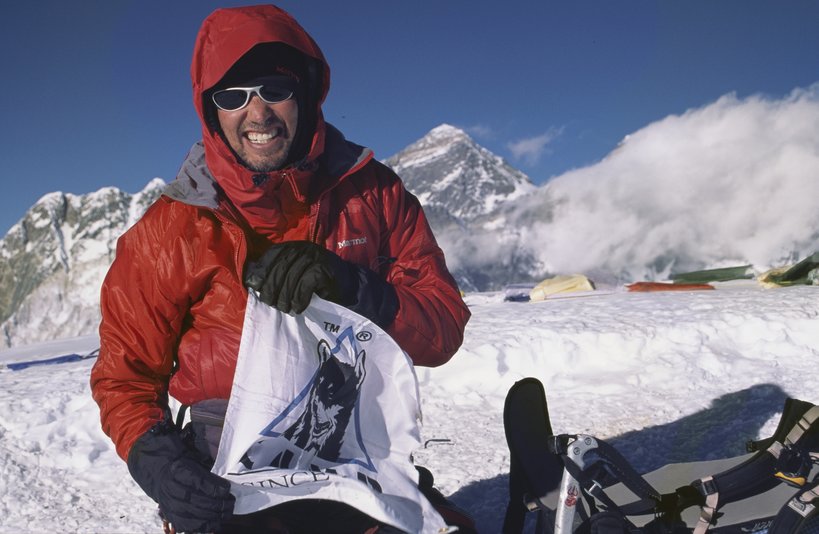 About the Film
Duk County's world premier was at the Telluride MountainFilm Festival and it took home the Indomitable Spirit Award and Moving Mountains Prize. It won Best Documentary at the Boulder Adventure Film Festival and Best Short Film at the Crested Butte Film Festival. Duk County also has screened twice at the United Nations in New York, with an introduction by the UN Ambassador to South Sudan.
Duk County focuses on the many locals in South Sudan who suffer from cataracts and glaucoma, treatable conditions that have left an estimated 3 percent of the population blind and impoverished. In the film, Jordan Campbell takes us on his journey to Duk County as he documents the few brave optometrists who traveled to the remote region to treat as many as 250 patients over the course of five days, granting each person new life opportunities.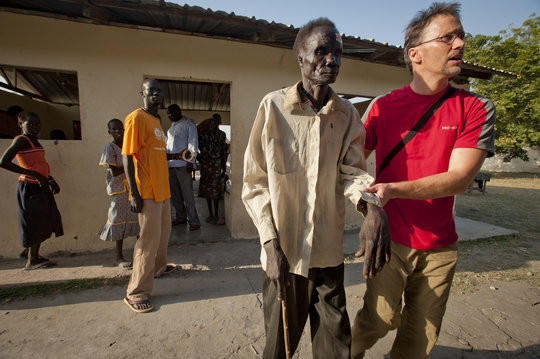 For more information about Jordan and his work, check out this article from the Coloradan, CU-Boulder's alumni magazine.

Questions? Contact Brennan Meadows, Brennan.Meadows@colorado.edu,
(303) 492-6899