Handmade Songs Series Volume 2 Album Release Party
When:

January 11, 2015

Time:

7:00 pm - 9:00 pm

Where:

eTOWN HALL / 1535 Spruce Street, Boulder, CO 80302

Cost:

FREE Please Register at the Link

Share: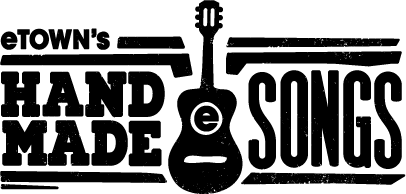 Handmade Songs Series Volume 2
Album Release Party 
Doors at 6:00pm
Event Start at 7:00pm
Event End at 9:00pm
eTown is proud to present the winners of the 2014 Handmade Songs Series competition: Bear Moran, Steve D'Epagnier aka Empire, Nina Moldawsky aka LizzaTheAlien, Avi Kolbrener and Elise Legendre.
These five talented teenagers, selected from a variety Boulder County high schools, were given the opportunity to work with professional producers, engineers and musicians in eTown's state-of-the-art recording studio to turn their original compositions into the polished works found on the Handmade Songs Series Volume 2. This celebration will feature live performances by each winner and mini-documentarties of their creative process, followed by a reception in the eTown Cafe. 
---
About eTown's Handmade Songs Series:

eTown's Handmade Songs Series is designed to utilize music's power to connect on behalf of the challenges creative teenagers in Boulder County face.
In it's second year, the 2014 Handmade Songs Series reached out to schools in Boulder County, initiated an audition process, and invited over 30 high school songwriters to perform their original songs in front of an audience. A panel of judges, including local music industry leaders, selected the five winners and those winners were paired with professional record producers to realize the full potential of each song.
The 2014 winners were given an inside look at the recording process and complete access to some of the best and brightest in Colorado's music scene. They had unlimited time in the studio, access to any outside musicians that enhanced their songs, and untold hours of time with their producers in the process of recording, editing and mixing. The results are spectacular, and the process was transformative for all of the students.