Homevibe & eTown Present John Craigie with Special Guest Jay Cobb Anderson
When:

December 20, 2019

Time:

7:00 pm - 9:00 pm

Where:

eTOWN HALL / 1535 Spruce Street, Boulder, CO 80302

Cost:

$25 General Admission |$30 Doors (Plus Applicable Service Fees)

Share:
---
---
Join us at eTown Hall for an intimate evening of music with John Craigie & Special Guest Jay Cobb Anderson!
Unlike eTown's Live Radio Show Tapings, our 'Homevibe & eTown present' series are uninterrupted full concerts that take place in eTown's solar-powered home in Boulder, CO, eTown Hall.
---
Doors at 6:00pm
Show at 7:00pm
---
John Craigie
Renowned for his eloquent Americana style, engaging live shows, and off-the-cuff clever observations, John Craigie carries on the legacy of classic singer-songwriters, while blazing a trail of his own. Recently, that trail twisted and turned into new territory for the Portland, OR performer who The Stranger appropriately dubbed, "the lovechild of John Prine and Mitch Hedberg." His music speaks loud to both audiences and fellow artists. Todd Snider notably hand-delivered a gift on-stage, and Chuck Norris has sent fan mail. His fifth full-length album, No Rain, No Rose boasted two collaborations with Gregory Alan Isakov, namely "Highway Blood" and "I Am California." Both quickly cracked One Million Spotify streams and counting as his knack for a captivating narrative and rustic aural palettes powered the 13-track offering together.
As No Rain, No Rose landed, he caught the attention of none other than Jack Johnson.  Soon after, Craigie found himself onstage for 12 shows during Johnson's 2017 summer tour including performances at The Greek Theatre in Berkeley, CA and The Gorge in Washington. Along the way, he earned acclaim from SF Weekly, Seattle Times, AXS, and more. Festival appearances also include Ohana Music Festival (CA), Mountain jam (NY), SXSW (TX), Electric Forest (MI), Summer Camp (IL), Kate Wolf Music Festival (CA), Pickathon (OR), Edmonton Folk Festival (AB), Kerrville Folk Festival (TX), Wanderlust (CA & VT), High Sierra Music Festival (CA) and more.
When Craigie plays, it's one of those special shows that can make you laugh and cry in the same song. It's a musical journey that can't be denied.
Instagram        Facebook        Twitter        YouTube       Spotify    
---
Jay Cobb Anderson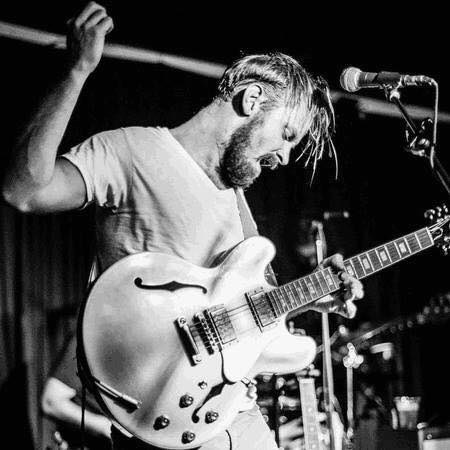 Music magnifies human emotions, highlighting both the weight of daily struggles and the uplift of personal triumphs with the same sensitivity and sympathy. Portland-based singer, songwriter, and multi-instrumentalist Jay Cobb Anderson accepts the responsibility of capturing that dichotomy via his solo output. Moreover, he distills these universal experiences into hummable, hypnotic, and heartfelt anthems steeped in storytelling folk tradition and amplified by unabashed rock 'n' roll energy.
His seven-song 2019 EP immediately strikes an emotional chord.
"I've always felt like I had a duty to be a voice for the average person— mostly for their frustrations, loneliness, and struggles," he affirms. "The plight of the human condition is very confusing at times. We live in the age of information, and we're still so much like animals. I often feel like a pendulum swinging hard between intellect and sensitivity to complete primal instincts and animal passion. I feel like my songs can be a great voice for that."
He developed a knack for such writing during the course of his varied career thus far. Not only did he co-found folk rock phenomenon Fruition, but he also launched groups such as The Bell Boys and Rose City Thorns. His growing catalog includes 10 albums and multiple EPs, while he's logged hundreds of gigs over his decade plus professional career. He served up his first solo offering, I'm a Rambler, I'm a Fool, in 2012. Already a prolific songwriter, he challenged himself to create a song a day since his birthday October 12, 2018.
In the midst of this creative whirlwind, he carved out time in 2018 to hit the studio alongside Fruition drummer Tyler Thompson behind the board as producer. It proved to be just the right moment for his sophomore solo album as they retreated to Thompson's studio.
"Fruition has been touring nationally really hard for the past seven years," he explains. "It was a challenge to find time between touring and recording those albums. Along the way, I never stopped making my own music. So, I picked some of the material from the 100 songs that felt more personal and more fitted to a solo project. This is an outlet to fully get my vision out there and be completely me."