HomeVibe Presents Reed Foehl's CD release for "Lost In The West" featuring very special guests The Haunted Windchimes
When:

October 24, 2014

Time:

7:30 pm - 9:30 pm

Where:

eTOWN HALL / 1535 Spruce Street, Boulder, CO 80302

Cost:

$15-$25 See Link for Ticket Options

Share:
*The First 75 ticket buyers get a free copy of Reed Foehl's new CD
"Lost In The West"!
---
HomeVibe Presents Reed Foehl's CD release for "Lost In The West" featuring very special guests The Haunted Windchimes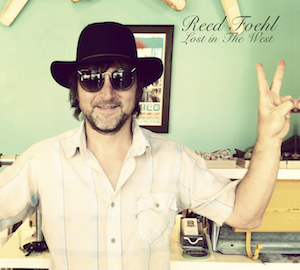 Doors: 6:30pm
Show Start: 7:30pm
Show End: 9:30pm
Grace plants seeds of talent in every generation. But what becomes of it can't be known until the lucky ones make their choices about how to use it. Down the road, those choices become their story, for better or for worse.
Reed's clear tenor, emotional songwriting, and undeniable charisma as a front man launched Acoustic Junction in 1989, which developed a cult following in the jam-band era of the 90s. The band released six albums, a collaboration with Graham Nash, and was signed to Capri- corn Records and later Mercury Records.
Making music with friends and seeing family all over the country fueled a tireless road schedule and devotion to high-energy performance and songwriting. But 10 years into Acoustic Junction, Reed found himself at a famous crossroad when his son, Jaden, was born: Would he continue the life of a road warrior, or be a father to his son?
Though his absence from the road may have kept him off the radar of many listeners, the industry continues to affirm Reed's instincts. Country legend Lee Ann Womack's September 2014 release leads with his song "Fly." And the industry insiders who licensed, placed, and collaborated with Reed while he stayed home are already calling him about the what they're hearing from his next record: Lost in the West.
Lost in the West is a soundtrack for the invisible cinema of the mind. It features seven songs combining Reed's powerful lyrics and vocal performance set against wide-open landscapes painted with Stratocaster and Wurlitzer, creating a sound that is intensely emotive while still tender. These are songs to fill the long stretches of highway we seek on a sweltering Sunday with a foot easy on the gas and thoughts heavy on the mind, hoping to get Lost in the West.
A deeply talented and accomplished cast joins Reed as producers, performers, and co-writers on this record. Co-producers John Raham (engineer and drummer for The Be Good Tanyas) and Jefferson Hamer (The Child Ballads, 2014 BBC Radio 2 award-winner) return after their first collaboration on Once an Ocean. John also delivers a masterful performance on percussion, and Jefferson's varied guitar work shines throughout the record. Anaïs Mitchel (Young Man In America, The Child Ballads, 2014 BBC Radio 2 award-winner) sings on "Rags and Bones" and "Four Lanes." Frazey Ford of The Be Good Tanyas appears on "Caroline" and "Steal Away." Reed co-wrote "Caroline" with Esmé Patterson, founding member of Paper Bird, and he teamed with Gregory Alan Isakov to write "Rodeo Clown."
The choices Reed has made earned him the respect of his industry peers on one hand, and his loved-ones on the other. The release of Lost in the West, and a new hunger to return to the road, heralds the beginning of a new chapter for Reed.
---
TRACK LISTING
1. Four Lanes | 2. The Kill | 3. Caroline | 4. Rodeo Clown

5. Rags n Bones | 6. Steal Away | 7. Hope It's Me
---
"Reed's songs hit you in the heart, and everything else falls away. Reed is a gorgeous, effortless, honest singer and a huge-hearted man I'm lucky to call my friend."
-- Anais Mitchell
"Reed has the ability to transport the soul. A true master, one of the great songwriters of our time."
-- Gregory Alan Isakov
"I like to listen to my friend Reed Foehl in the mornings, the poems are subtle and the melodies are more like I wish mine were."
-- Todd Snider
---
The Haunted Windchimes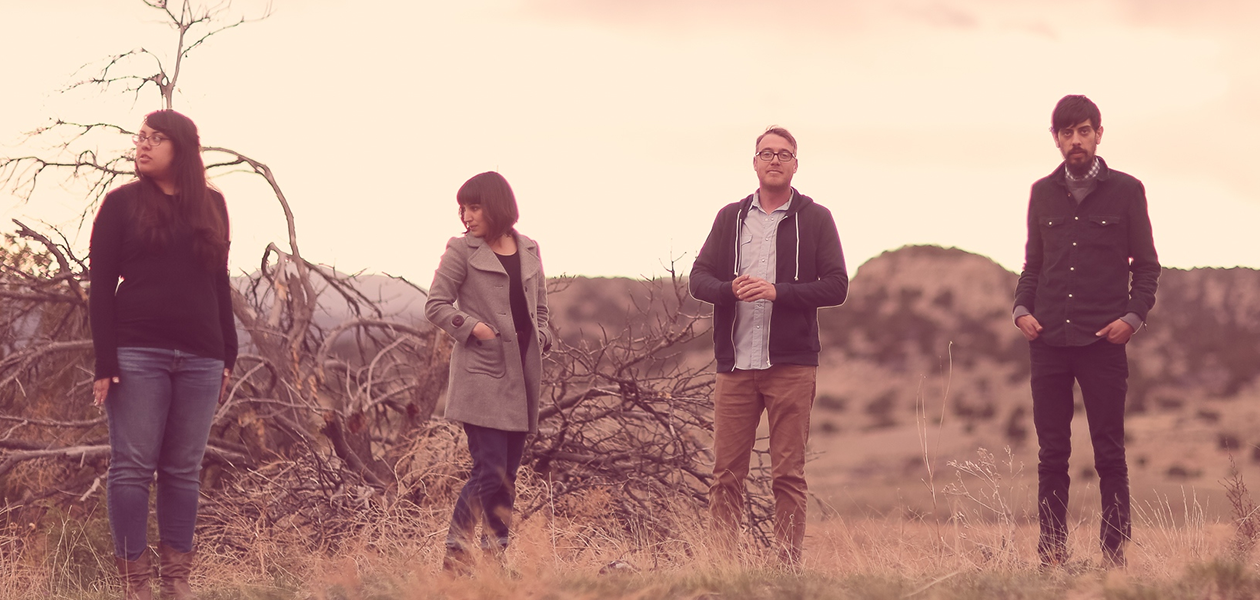 The Haunted Windchimes sound draws from traditional folk and American roots music. The songs have a vintage quality, as if they might have been written yesterday or 75 years ago. Grounded in honeyed harmonies and spirited pickin', it lies in a nowhere land between distinct styles: It's not quite bluegrass or blues or country. Still, there are elements of all those in songs that paint pictures of empty train stations and nights of passing a jug of moonshine around. It's the vocal harmonies that really set them apart, a three-headed juggernaut of Desirae Garcia (ukulele), Chela Lujan (banjo) and Inaiah Lujan (guitar). "When their voices blend, it is nothing short of beautiful," writes Bill Reed of The Colorado Springs Gazette. The sound is often moody and melancholy, but it is always deeply affecting. That sound is embroidered by the instrumental mastery of Mike Clark (harmonica, guitar and mandolin).