Ignite x MoM15: Imagine a Great City, Presented by Knoll
When:

October 6, 2015

Time:

7:30 pm - 9:00 pm

Where:

eTOWN HALL / 1535 Spruce Street, Boulder, CO 80302

Cost:

$10 Plus applicable service fees

Share:

SOLD OUT
Doors: 7:00pm
Event Start: 7:30pm
Event End: 9:00pm
Oct. 6 MoM15 Launch—Ignite x MoM15: Imagine a Great City, Presented by Knoll

MoM15 kicks off with an incredible evening of enlightening talks with a twist. Ignite and Month of Modern are partnering up to "Imagine a Great City." 30 years ago Denver Mayor Pena was elected on a platform to "Imagine a Great City" of Denver. Today, it stands as an example of what happens when you dream big.
We are posing this same question to a hand-selected group of 10 presenters who each have 5 minutes and 20 slides to reveal their presentation on what would make Boulder a "Great City."
As Boulder matures from a mining outpost to a sleepy college town to a vibrant modern small city, we are poised to redefine greatness in the built environment. Learning from our peers up the HOV lane in Denver, as well as from the most innovative cities in the world, we can continue to aspire to greatness. Let's imagine.
---

Presented by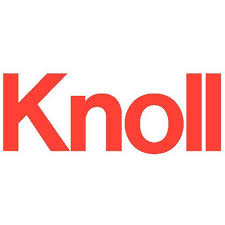 ---

Speaker Lineup
Moderator: Rick Epstein, Studio Completiva
David Barrett, Barrett Studio Architects
Scott Lindenau, Studio B Architecture + Interiors
John Tayer, President & CEO, Boulder Chamber
Sue Prant, Executive Director, Community Cycles
Emily Axman, Workshop 8
Mardee Goff, BMoCA
Len Barron, LenBarron.com
Yong Cho, Studio Completiva
Will Toor, Director, Southwest Energy Efficiency Project
Monika Wittig, LAN 

Every ticket purchase comes with one complimentary subscription to Modern in Denver magazine, modernindenver.com!