Live eTown Radio Show Taping with Over the Rhine & David Huckfelt presented by 105.5 The Colorado Sound
When:

July 7, 2019

Time:

7:00 pm - 9:00 pm

Where:

eTOWN HALL / 1535 Spruce Street, Boulder, CO 80302

Cost:

$38.50 Plus Applicable Service Fees

Share:
---
---
Join us at eTown Hall for an intimate evening of music with Over the Rhine and David Huckfelt!
More than just a regular concert, eTown is a unique live experience! Audience members will watch the eTown Broadcast recorded before their eyes, complete with performances and interviews with both of our visiting artists, as well as the eChievement Award segment, eTown's opportunity to honor everyday heroes who are doing their part to make the world a better place.
---
Doors at 6:00pm
Show at 7:00pm
---
Presented by 105.5 The Colorado Sound
---
Over the Rhine
When you listen to Over the Rhine, the supremely talented musical couple comprised of Karin Bergquist and Linford Detweiler, you quickly fall under the spell of Karin's timeless voice "which has the power to stop the world in its tracks" (Performing Songwriter). But then the songs start hitting you. Paste magazine writes, "Over the Rhine creates true confessional masterpieces that know neither border nor boundary" and included Bergquist and Detweiler in their list of 100 Best Living Songwriters. Rolling Stone recently wrote, Over the Rhine is a band "with no sign of fatigue, whose moment has finally arrived." That's quite a sentiment for a band celebrating 30 years of writing, recording, and life on the road. But as Karin Bergquist states, "There is still so much music left to be made." Love & Revelation, the brand new album from Over the Rhine, is a record for right now. The songs have been rigorously road tested and burst at the seams with loss, lament, and resilient hope. The LA Times writes, "The Ohio based husband and wife duo has long been making soul-nourishing music, and the richness only deepens."
---
David Huckfelt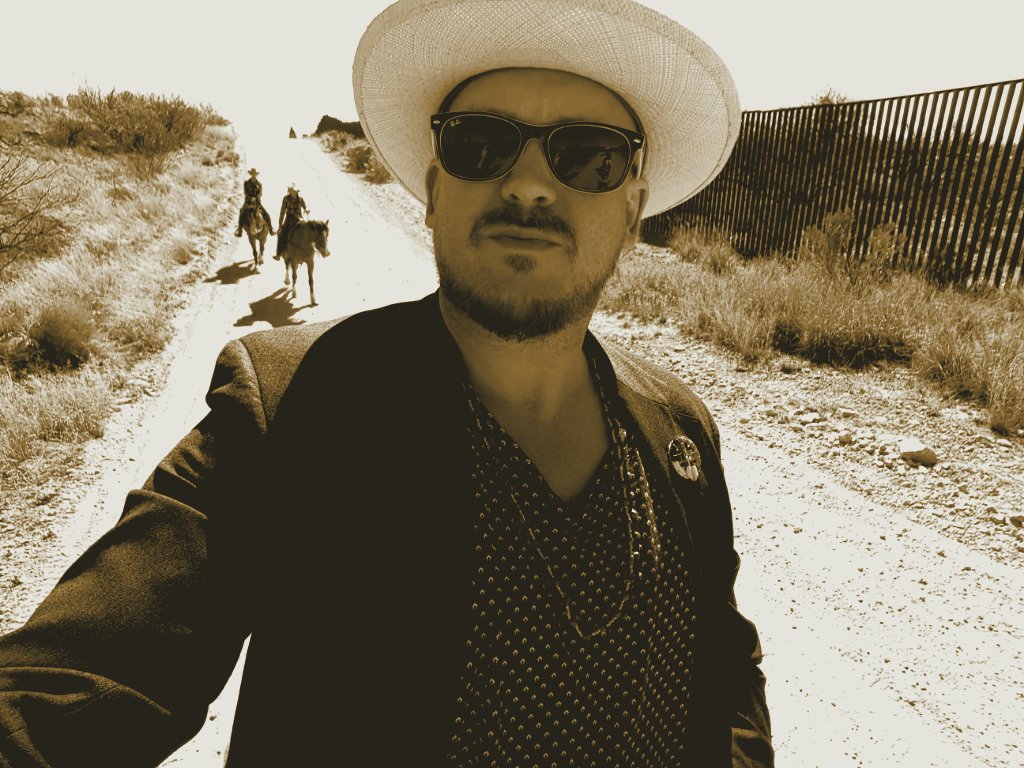 In the fall of 2017, David Huckfelt left behind the familiar—the comfort of his home in Minneapolis; the camaraderie of his critically acclaimed band, The Pines; the luxuries of heat, hot water, and electricity—and relocated to Isle Royale, America's most remote and least visited national park in mighty Lake Superior. Six hours by boat off the Michigan coast, Isle Royale is the largest island in the world's largest freshwater lake, an isolated stretch of wilderness seemingly forgotten by the 20t​ h century (to say nothing of the 21s​ t​). There, as an Artist In Residence selected by the National Park Service, Huckfelt spent ten hours a day for two straight weeks writing in solitude, channeling the mysterious and lonesome island's spirits into his stunning debut solo album, 'Stranger Angels.'
"The island is surrounded by 300 smaller islands, decrepit lighthouses and abandoned mines, lined with shipwrecks, ghosts, and the stories of the northern Ojibway, fisherman, and early settlers," Huckfelt reflects. "I brought a mountain of notebooks and poetry and history books with me", says Huckfelt, "and for the first time in nearly a decade, I found the solitude, depth, range, danger, beauty, and inspiration to go all kinds of places in my writing that I hadn't had the space to visit before. With a sense of place so strong, it was less like an anchor and more like a launching pad to free up and access all kinds of places from throughout my life. It's easy to travel anywhere in your mind in that kind of solitude, your whole experience rises up from the deep."
Indeed, the music is both transportive and reflective, focused inwards even as it draws on an abundance of outside influence. Hypnotic banjo and gentle acoustic guitar meet trippy public domain samples and shimmering soundscapes underneath Huckfelt's stark, raw vocals as he wrestles with questions of fate and faith, responsibility and independence, connection and loss. A thread of deep ecology runs through these songs, but not the cute bumper sticker kind, the gritty, "what-comes-next-if-we-don't-change-our-ways" kind. "Isle Royale used to have fifty wolves in five packs…" Huckfelt says, "now there's only one left. Cycles are cycles but it's the height of pride to think we're (humans) aren't the major player." The title track "Stranger Angels" brings this point home strongest, with the narrator longing for a place "where (he) won't make the greedy richer", and the fierce grip of climate change manifests in lyrics like "Wild mustangs starve in the hills outside Las Vegas… and the West is burning like a lake of fire."
---