Rebecca Folsom CD Release Party
When:

February 27, 2016

Time:

7:00 pm - 9:30 pm

Where:

eTOWN HALL / 1535 Spruce Street, Boulder, CO 80302

Cost:

$125 VIP, $22 GA See ticket link for price information

Share:
VIP Doors: 5:30pm
General Admission Doors: 6:30pm
Event Start: 7:00pm
Event End: 9:30pm
 
Join Rebecca and her friends and fans in this uplifting evening of music celebrating the release of her newest CDs - Little Medicines for the Soul and Extraordinary Days. It will be a rousing good time, with music full of rich, gritty harmonies, and joyful and heart-opening melodies. Rebecca invites you to share in this next step of her journey of connection, collaboration, giving, and receiving, as she performs songs that inspire love, uplift spirits, and heal the world.
---
Rebecca Folsom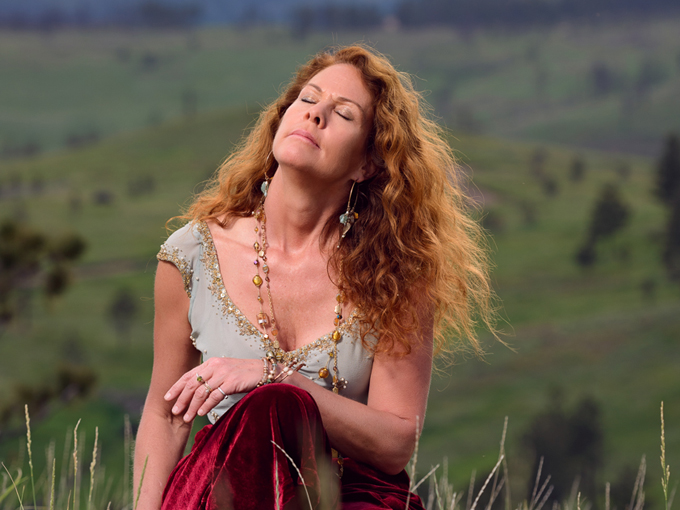 What a Voice!
Rebecca Folsom's near four-octave range earns her a respectable seat in the same room as vocalists Whitney Houston and Queen's Freddie Mercury. Add in the soulfulness of Etta James, the abandon of Janis Joplin, a touch of folk songstress Joni Mitchell and that is Rebecca.
While her range is impressive, it's the expression in her voice that rivets your attention and stays with you long after the show ends. Rebecca's voice pours from an inner source of honest emotion, flowing from lilting tenderness to fully liberated, unbridled release. Her poetic songs open your heart, setting free a vulnerability you didn't realize was locked away and inviting you to embrace life with all of its joy, sorrow, passion, and love.
Rebecca writes inspiring tales of human heartbreak, redemption, and freedom. She shares those songs with exquisite intimacy in a solo performance, with soaring and angelic harmonies in a duo or trio, and with blazing grooves from her incredibly talented band. With all of Rebecca's ensembles, you experience the hot spark of the Wild Wild West uniquely mixed with the spiritual Zen of her upbringing in Boulder, Colorado.
"What I love most in life is being on stage singing, with people connecting and loving the music, having their hearts opened, dancing, singing along. I absolutely love it." Rebecca's song "Girls Like Us" charted at number 4 on the national Folk/DJ chart and top 40 on Roots/Americana and College radio. She has performed on BBC radio and television in Northern Ireland, Nashville's Bluebird, Opryland, and Tin Pan South stages, New York's Bitterend and Falcon Ridge Music Festival, Kerrville Folk Festival in Texas, and Colorado's own Rocky Mountain Folks Festival and Red Rocks Amphitheatre.
Rebecca delights audiences as she transmits messages filled with hope, passion, and love. She is a true renaissance woman - a singer/songwriter, an artist with a Bachelor of Fine Arts (BFA) degree, and an author with two published books of poetry. In addition to an extensive performance schedule, Rebecca teaches Songwriting and The Art of Vocal Freedom workshops. "I want to help people, in whatever form I can, break down barriers - help free them to live more openly, authentically, and with confidence that their dreams are possible and truly valued."