Secret of Water the Movie, preceded by Sacred Sound Journey and Water ceremony with Kimba Arem and Josh and Seth Larson
When:

March 21, 2015

Time:

5:00 pm - 8:00 pm

Where:

eTOWN HALL / 1535 Spruce Street, Boulder, CO 80302

Cost:

$12-22 See Link for Ticket Options

Share:
Secret of Water Documentary
Boulder Premiere
Sound Journey Doors: 4:30pm
Movie Doors: 6:00pm
Film Start: 6:30pm, to be followed by a Q+A
Event End: 8:00pm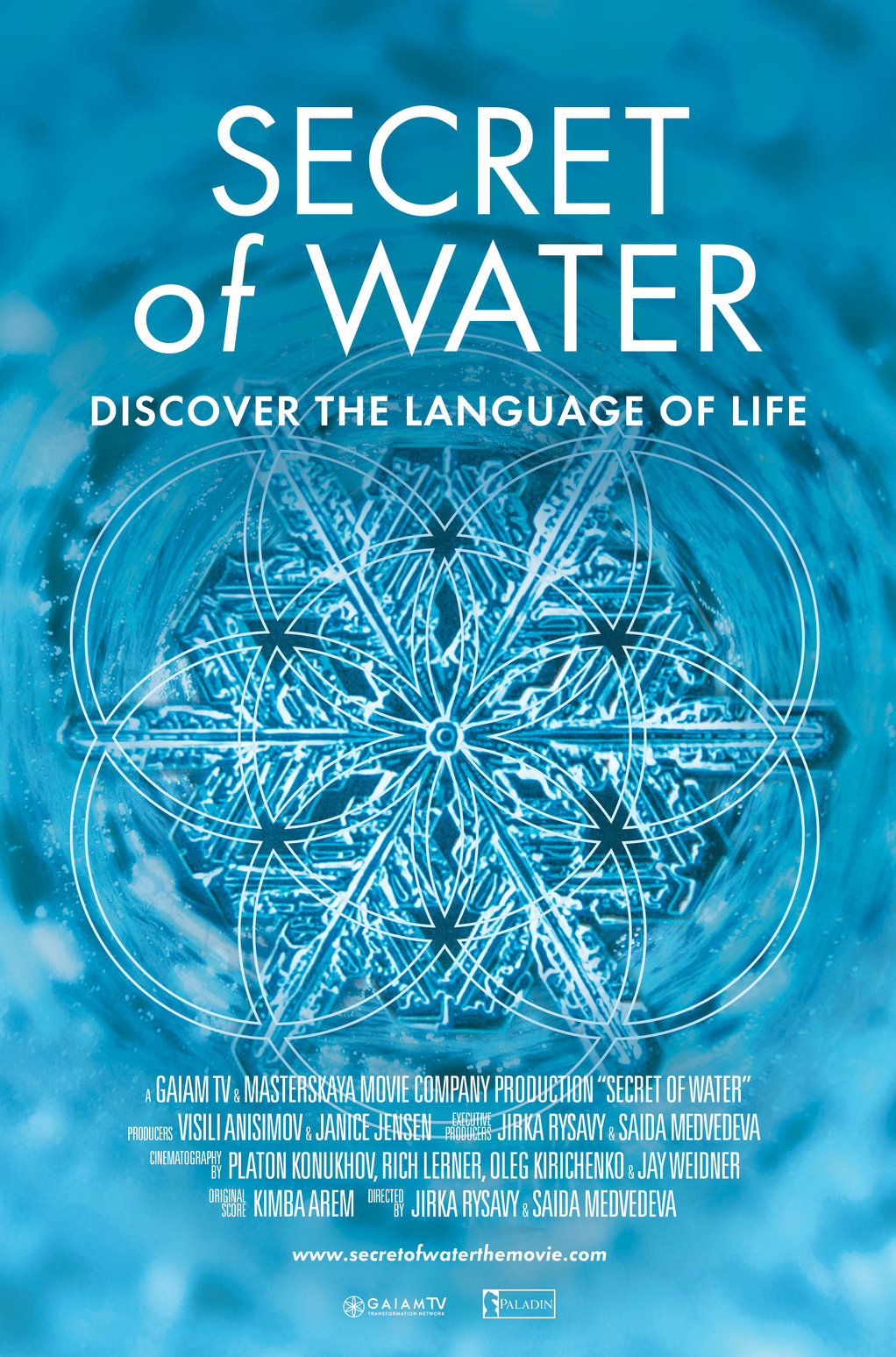 Movie showing preceded by Sacred Sound Journey and water healing ceremony with Kimba Arem, and Josh and Seth Larson of Something Underground.
Water - a living substance, the most common and least understood. It defies the basic laws of physics, yet holds the keys to life. Known to ancients as a transmitter to and from the higher realms, water retains memory and conveys information to DNA. However, water can die if treated poorly. Influences such as sound, thoughts, intention, and prayer, as well as toxins such as chlorine, structure water's molecular arrangement-- affecting all it comes in contact with. Prominent scientists help reveal the secret of water, allowing us to use this amazing element to heal ourselves and our planet.
Preceding the movie will be a sacred sound journey with international recording artist and sound therapist Kimba Arem, and Joshua and Seth Larson of the Colorado band Something Underground.  Experience the sound of the water phone, quartz crystal didjeridu, crystal bowls,  Tibetan bowls, 4 chamber flute, Native American flute, and the melodies, harmonies, and mantras that heal our bodies, mind, and soul.
---
Josh and Seth Larson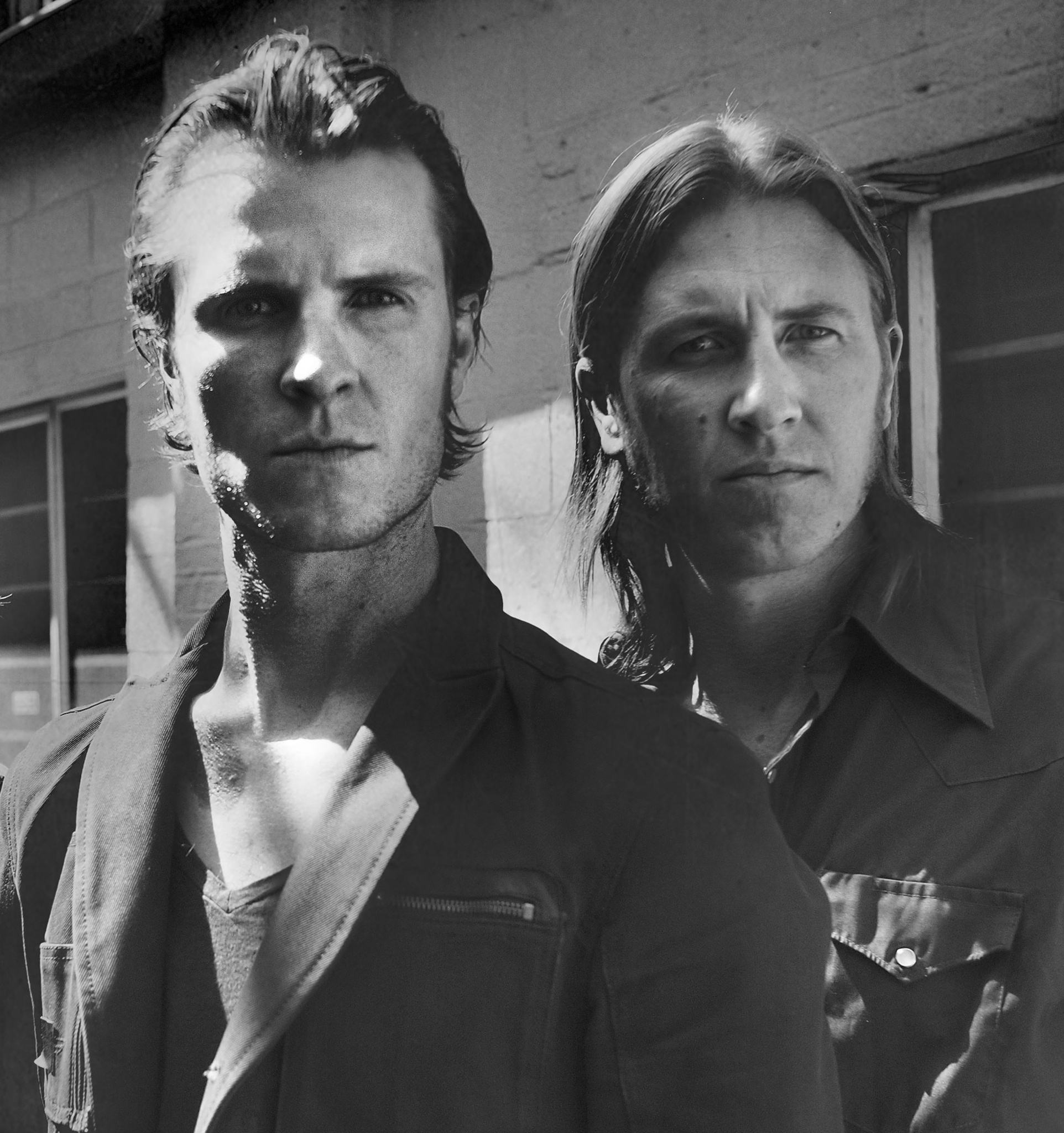 Brothers Seth and Josh Larson were born into musical families. That deep-rooted connection to music is ever-present in their seamless delivery of the many styles they perform with their Denver-based rock band Something Underground. Rock, reggae and funk are just a few of the vehicles they use to move their audiences but in more recent years have expanded their musical offerings to the yoga and healing arts communities.  Joining forces with muliti-talented sound therapist, Kimba Arem, the trio continues to explore the healing powers of music.
Kimba Arem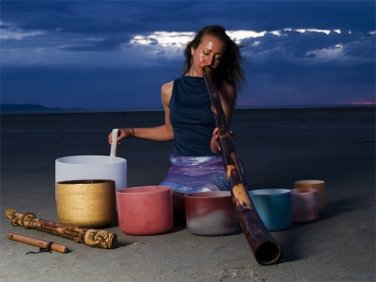 Kimba Arem is a performer, recording artist, and a musician since age seven, with classical training in piano and flute. She received a B.S. in molecular and cellular biology at the University of Arizona, preparing for medical school. Following a near-death experience in 1992, and while later attending acupuncture graduate school studying Chinese Taoist Medicine, she was introduced to sound therapy. Since then, she has developed her own practice, grown out of extensive subtle-energy training in sound therapy, herbology, Reiki (master level), flower and gem essences, and aromatherapy. She also works with light and color, and has incorporated these diverse elements into a multidimensional approach to healing in her sound-therapy private practice. In a session she uses multiple forms of subtle-energy techniques, a "vibrasound" bed and a hemi-synch light
machine; yet the primary focus is on playing various indigenous and classical instruments in the human energy field, to accompany these other modalities. Her main instrument is a quartz crystal didjeridu, as well as multi-chambered Native American flutes, four-chambered Celtic flute, Tibetan and crystal bowls, tingshas, tuning forks, harp, Aboriginal bullroarer, various percussion instruments, and recites healing therapeutic mantras from various cultures. Kimba is dedicated to educating and assisting the planet in gentle awakening through sacred sound.
Kimba's offerings include composing and engineering music for CDs and film, group sound journeys, workshops, and private sound-therapy sessions. Her sound therapy CDs currently in print include Waltz of the Moon, Vibrational Sound Healing, Gaearth Dreaming, Peace Journey, The Healing Didjeridu, Creation's Tone, Psychedelic Prayers, The Way of Water, Color of Sound, and Self-Healing with Sound and Music with Kimba Arem and Dr. Andrew Weil. Her latest CD, Crossing the Great Waters, is intended to help with transitions such as birthing and dying.