When:
April 25, 2015
Time:
10:00 am - 5:30 pm
Cost:

$75 Plus Applicable Service Fees
SPEAKERS, TOPICS, FILMS, AND LIVE MUSIC
9:00 am DOORS OPEN
10:00 am MORNING SESSION
- Ryan Van Duzer: welcome.
- Film: living under the sky.
- Scott Edwards: what MeSimple means.
- Ushi Patel: natural transformations.
- Film: gourmet gone rugged.
- Colin Wright: simple steps to creating a unique approach to money, travel and career.
- Film: the art of staying connected.
- Robin Blankenship: making nature and simplicity work for you.
12:15 pm LUNCH
1:00 pm AFTERNOON SESSION
- Film: slomo.
- Kris Abrams: how nature sparks healing and rejuvenates life.
- Film: real connections in the digital age.
- Philip Aaberg: the effects of the great wide open on music and inspiration.
- Film: do I really need it?
- Kirsten Rechnitz: what wilderness reveals about freedom.
- Film: less is more.
- Panel discussion and Q&A.
- Film: wilderness and freedom.
- David Romtvedt (keynote): simplification: choosing time over money; people over things; sky over ceilings.
---

Why This Seminar?
Simplify your life, prioritize what matters, and partner with nature.
 
April 25: a first-of-its kind event will take place in the Front Range for people who feel caught in the "rat-race," people who've noticed that, while they may be earning good money and doing everything "right," something feels wrong. Deep down, they know that something's missing. They wonder, "is this all there is?" Seven thought-leaders from around the country will share how they've simplified their lives, prioritized what matters, deepened their relationships with the natural world, and rediscovered the joy of life in doing so.
 
You will leave with inspiration, the affirming knowledge that you are no longer alone, and practical tools and ideas for next steps you can take to simplify your life and focus on what really matters.
 
A portion of every ticket sale goes to benefit The Wild Animal Sanctuary.
---
Speaker Line-Up
Scott Edwards 
What MeSimple Means
Throughout a successful entrepreneurial business career in high tech and adventure travel, Scott realized he connected with a certain "gleam in the eye" he saw in people who prioritized spending time outdoors. Scott founded MeSimple to showcase people who lead extraordinary, fulfilled lives through simplification and a deep connection with nature. Hear why, after taking incremental steps toward profound change in every area of his life, Scott says, "Trying to get simple is one of the hardest things I've ever done."
 More about Scott at: Scott's Journey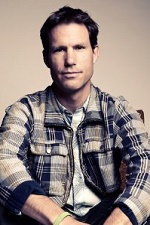 Ryan Van Duzer
Emcee
 
Boulder-Native Ryan Van Duzer fell in love with Mother Nature at the tender age of 16 on an Outward Bound course. Since then, the two have shared a beautiful life together. Ryan rides his bike just about everywhere, including a journey home from Honduras after serving in the Peace Corps. His career in adventure journalism has taken him all over the world, producing content for the Travel Channel, Men's Journal, National Geographic and Discovery Channel. His goal is to inspire people to get off their couches and enjoy this beautiful planet. 
Philip Aaberg   
The Effects of the Great Wide Open on Music and Inspiration
To understand what simplicity can inspire, listen to Grammy and Emmy nominee Philip Aaberg's solo piano pieces. After years as a keyboardist with in the bands of Elvin Bishop and Peter Gabriel, among others, Philip moved to his childhood home on Montana's stark and beautiful High Line, living in the remodeled homestead shack his grandfather hauled into town 100 years ago and composing in a repurposed grain silo. Philip writes and plays "music of place." He will perform pieces inspired by sun, sky, wind and space and explain how the natural world influences his composition process.
More about Philip at: Sweetgrass Music
Colin Wright 
Simple Steps to Creating a Unique Approach to Money,Travel and Career
Colin is a full-time, fully interactive traveler; every four months he moves to a new country chosen by the dedicated readers of his hip, popular blog, Exile  Lifestyle. Learn how, unfulfilled by a career-focused life, Colin armed himself with the business tools that modern technology provides and set out on the road. Scaled down and simplified, Colin sought to determine how he might focus on the vital things, a journey of discovery he happily and wittily shares. Colin has been on the road for over five years, and has written many books.
More about Colin at: Exile Lifestyle
Robin Blankenship 

Making Nature and Simplicity Work for You
A renowned teacher of outdoor education and living skills, Robin speaks to the deeper, more meaningful level of DIY. Highly intelligent and articulate, Robin is an accomplished blacksmith, electrician, craftsman, natural materials-based home designer and builder. She's also a mother of three, founder of the primitive skills education program Earth Knack, and a published author. Robin holds three degrees from the University of Colorado. Her astute unwillingness to accept anything at face value continually reveals deeper connections to everything around her.
More about Robin at: Earth Knack
Ushi Patel
Natural Transformations
Experiences in nature transformed Ushi from a corporate businesswoman to a poet and social entrepreneur. Ushi's epiphanies and how she's translated them to action speak to ways we can heed a deeper calling in nature while maintaining our connections to everyday life and career. A former All-America volleyball player, Ushi is now the CEO of Everstrong, a company that connects people to unique experiences in nature. Her book of poetry, Brave the Unknown, won a prestigious Benjamin Franklin. A second, I am Free, is forthcoming.
More about Ushi at: Everstrong or Boomin Group
Kris Abrams 
How Nature Sparks Healing and Rejuvenates Life
A Rhodes Scholar, Kris left a meaningful but high-pressure career after spending time alone in the wilderness. Now a psychotherapist specializing in eco-psychology and wilderness therapy, Kris helps individuals deepen their relationship with nature through Cedar Tree Healings Arts. The way spirits inform the emotional lives of indigenous people, Kris speaks to tapping into energies available to those who live close to the land.
More about Kris at: Cedar Tree Healing
Kirsten Rechnitz 
What Wilderness Reveals about Freedom
Kirsten has studied people and cultures throughout the world who use natural materials to sustain their lives. Her work and experience in over 30 countries guide her understanding of living simply and inform her discussions of how connection to the natural world brings a profound sense of happiness and freedom. Kirsten completed a month long solo expedition in the desert, where she sustained herself with friction fire, spear fishing, trapping, wild edibles and natural debris shelters. She also studied Anthropology at Vanderbilt University, was a survival consultant for the Discovery Channel, and works as an advanced instructor for Boulder Outdoor Survival School.
Keynote: David Romtvedt
Simplification: Choosing Time Over Money; People Over Things; Sky Over Ceilings
After coming to Wyoming, David began working with his Basque father-in-law on the family ranch. The value he found in working on the land led David to imagine the possibilities of a life that balanced physical labor with the making of art.  David says that pursuing that life, putting his awareness into action, led him on the path toward simplicity—an existence driven by the needs of domestic animals, the land, and the seasons—but also to realize a kind of "goofy artistic ambition." In addition to ranching, David is a writer and musician.  He teaches creative writing at the University of Wyoming.  He has published a collection of poetry (Some Church), and the book Free and Compulsory, which he calls tales of American schools.  His novel, Zelestina Urza in Outer Space, about a Basque immigrant woman's experiences coming to Wyoming, is forthcoming. David says that simplification for him means two things, choosing time over money and people over things.
---

MeSimple
MeSimple showcases people who have become extraordinary examples of fulfilled lives through simplification and a deep connection to nature. 
Contact: Erin Kudal, erin@mesimple.com