The Gurdjieff Foundation of Colorado Presents a Concert of the Music of Gurdjieff/de Hartmann and the Rarely Performed Music of Komitas Vardapet, Featuring Charles Ketcham, Piano and Matthew Shubin, Bassoon
When:

December 6, 2015

Time:

7:00 pm - 9:15 pm

Where:

eTOWN HALL / 1535 Spruce Street, Boulder, CO 80302

Cost:

$25

Share:
Doors: 6:00pm
In 1919 the noted Russian composer and pianist Thomas de Hartmann published a revealing essay recounting the immense labors by Komitas Vardapet to regenerate and preserve Armenian traditional music, and the destruction of his work and his health during the Genocide of 1915.  He further describes the tragic loss of Komitas' mental health, and his wish to help Komitas by means of a series of concerts featuring Komitas' music.  Not long before this, George Ivanovitch Gurdjieff, de Hartmann's spiritual mentor, had introduced de Hartmann to the music of Komitas, suggesting that he present concerts in Armenia for voice and piano.  Gurdjieff may have sensed a special quality in Komitas' transcriptions - how he was able to purify and convey the essence of a sacred source unknown to Western ears.  Several years later, Gurdjieff and de Hartmann began an intensive musical collaboration that produced over 300 piano pieces and are an essential component of Gurdjieff's legacy. During this concert, played by Charles Ketcham, piano, and Matthew Shubin, bassoon, we will have an unusual chance to experience how these three remarkable individuals, Gurdjieff, de Hartmann and Komitas, forged a new musical language that relates East and West, and furthered a task they shared in common - to convey something beyond words about the meaning of our life on earth.
---
About the Composers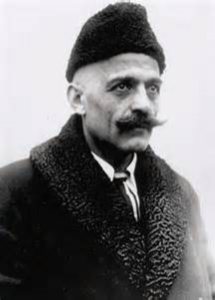 GEORGE IVANOVICH GURDJIEFF (1866 -1949) was a teacher whose ideas and practices have influenced generations of men and women worldwide since he first appeared in Moscow in 1913.   Born to Armenian-Greek parents, he grew up in the Caucasus where cultures and religions, ancient and modern, lived side by side.  Trained in religion and medicine, he embarked as a young man on a search for lost knowledge that could answer the question haunting him: What is the sense and aim of human existence?  Journeys to almost inaccessible centers of learning, temples, and monasteries brought him into contact with the rituals, dance, and music of many regions of Central Asia and the Caucasus.  His collaboration in the 1920s with the Russian composer Thomas de Hartmann produced a large body of piano pieces, created at Gurdjieff's Institute for the Harmonious Development of Man, near Fontainebleau, France.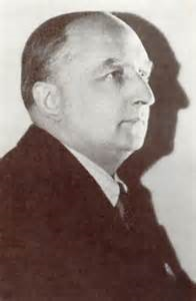 THOMAS ALEXANDROVICH DE HARTMANN (1885 – 1956) was a composer of the Russian school who, in addition to his work with Gurdjieff, wrote piano sonatas, concertos, ballet music, symphonies, operas, and scores for films.  In 1903, he received his diploma from the St. Petersburg Conservatory, at the time under the direction of Rimsky-Korsakov.  With Arnold Schonberg, Franz Marc, and Wassily Kandinsky, he was part of the pre-World War I avant-garde cultural movement in Munich, whose publications, Der Blaue Reiter, exemplified the modernist search for the spiritual in art.  After meeting Gurdjieff in 1916, de Hartmann and his wife devoted the next twelve years to studying with him.  This radical change in de Hartmann's life led to an extraordinary collaboration.  Gurdjieff and de Hartmann created, in the space of about three years, more than 300 piano pieces, which constitute an integral aspect of Gurdjieff's teaching.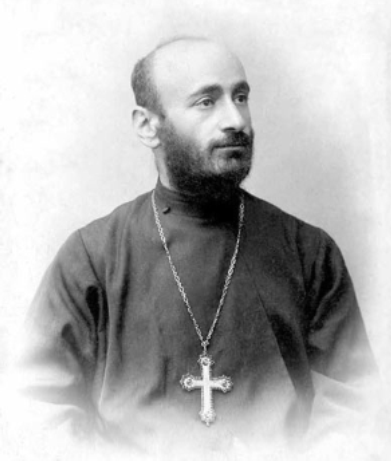 SOGHOMON SOGHOMONYAN (Komitas Vardapet), born in 1869, was orphaned at a young age and selected to be educated at Echmiadzin Seminary, where he impressed the head bishop with his singing talent.  He became a monk in 1893 and was renamed Komitas, after a 7th century Armenian Catholicos, who was a composer of hymns. Two years later he was ordained as a priest, adding the title Vardapet to his name.  In 1899, after 3 years of study in Berlin, he returned to Echmiadzin as a doctor of musicology and took over conducting the polyphonic male choir. Throughout his life he traveled extensively, listening and transcribing with precise detail countless Armenian folk songs and dances performed in villages throughout the region.  He was co-founder and sole non-European member of the International Music Society, presenting many lectures and performances throughout Europe, Turkey and Egypt.  From 1910 he lived and worked in Constantinople.  There he established a 300 member choir, Gusan.  On April 24, 1915, said to be the day when the Armenian Genocide officially began, he was arrested and disappeared along with 180 other prominent Armenians. His good friend, Turkish nationalist poet Emin Yurdakul, the authoress Halide Edip, and the U.S. ambassador Henry Morgenthau intervened.  Fifteen days later Komitas was returned to the capital with 8 other survivors, having witnessed the death of countless friends and companions, his home and library in ruins.  After this shattering experience he was unable to resume normal life.  In the fall of 1916, he was taken to a Turkish military hospital, and later moved to Paris in 1919, where he resided at the psychiatric clinic Villejuif until his death in 1935.  The next year his ashes were transferred to Yerevan and buried in the Pantheon.
---
About the Musicians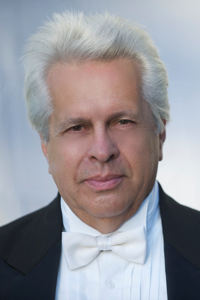 CHARLES KETCHAM
Today Charles Ketcham is considered one of the leading interpreters of the music of G.I. Gurdjieff / Thomas de Hartmann. Mr. Ketcham was one of the principal editors of the four volume Definitive Edition of the Music for the Piano published by Schott Musik International. For nearly fifty years he has immersed himself in the musical tradition of Gurdjieff's teaching.

Charles Ketcham has performed this music in many countries around the world. In the United States he has appeared in San Francisco, Santa Fe, Albuquerque, Boulder, Rochester, Little Rock, and Salt Lake City. In Canada he has performed in Vancouver, Montreal and Toronto. He has toured extensively in South America, presenting concerts in the capital cities of Bogota, Colombia; Buenos Aires, Argentina; Quito, Ecuador; Lima, Peru; Santiago, Chile; and Caracas, Venezuela. In April, 2014, Mr. Ketcham released the first album in a series of the complete Piano Music of Gurdjieff / de Hartmann entitled: In Search of the Sacred.
Charles Ketcham has conducted many of the major orchestras in the United States, including the Pittsburgh Symphony, the Dallas Symphony, the St. Louis Symphony, and the Denver Symphony. He has held the positions of Resident conductor with the Utah Symphony and the San Diego Symphony as well as Music Director of the San Diego Master Chorale and Principle Conductor of Ballet West and principle guest conductor of the Utah Opera.
Mr. Ketcham has conducted orchestras in France, Italy, Holland, and Denmark. His most recent appearances have been with world-renowned Philharmonia of London, and the Russian National Orchestra at Tschaikowsky Hall in Moscow.
Mr. Ketcham has recorded for RCA Red Label, Pro Arte and Varase Saraband and Wergo Schallplatten.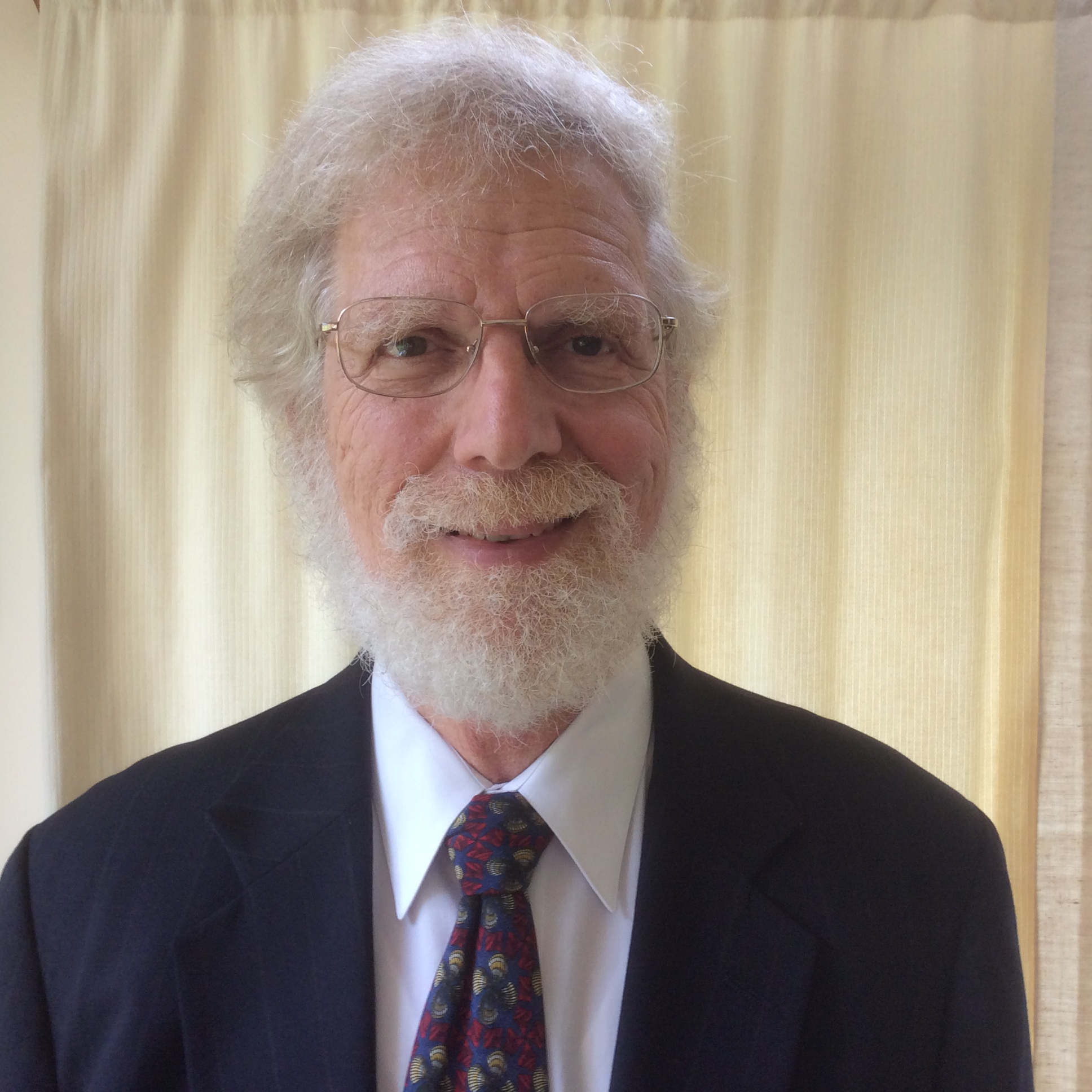 MATTHEW SHUBIN

Matthew Shubin graduated from the Indiana University School of Music, where he studied bassoon with Leonard Sharrow and attended the chamber music master classes of Janos Starker, Josef Gingold, and Gyorgy Sebok. He played Principal Bassoon in the Saint Paul Chamber Orchestra from 1970-1975, and then joined the Cleveland Orchestra as Associate Principal, where he remained through 1978. Over the years, he has appeared at the summer music festivals of Tanglewood, Aspen, Blossom, and Apple Hill, and taught on the music faculties of Macalestar College and Baldwin Wallace College. He has collaborated with musicians all over the world: at the Quito Music Festival in Ecuador, at the Szechuan Conservatory in Chengdu, China, in many of the major cities in Eastern Europe, and with Ensemble Resonance in Paris, with whom he is heard on two noted recordings. In 2007 he appeared in the new concert series "Legacies" funded by a grant from the NYS Music fund with the musicians of the Rochester Folk Art Guild, culminating in two new releases – Reflections, and Latin Landscapes. He has a deep interest in living folk music traditions, which has led to concerts pairing the music of the great Armenian composer and ethnologist, Vardapet Komitas, with music from the unique collaboration of George Gurdjieff and Thomas de Hartmann. Most recently he gave master classes and was featured as soloist and chamber music artist during the Quito Music Festival, and participated in the world premiere of Dan Sedgewick's Aria for Two Bassoons and String Orchestra. He is currently presenting a series of recitals with piano focusing on the sonatas of Bach and Brahms as well selections from their music for voice - which he has adapted for bassoon.