The Longmont Jazz Association Presents: Jazz Vocalist Jackie Ryan in concert with The Eric Gunnison Trio
When:

October 1, 2015

Time:

7:00 pm - 9:00 pm

Where:

eTOWN HALL / 1535 Spruce Street, Boulder, CO 80302

Cost:

$35-$40 See ticket link for price information

Share:
Outstanding jazz vocalist Jackie Ryan, voted Rising Star in the Downbeat Critics Poll in 2013, couples with local favorite the Eric Gunnison Trio in an evening to benefit the Longmont Jazz Association, a 501(c)(3) organization, which supports local jazz events.
Doors: 6:00pm
Event Start: 7:00pm
Event End: 9:00pm

---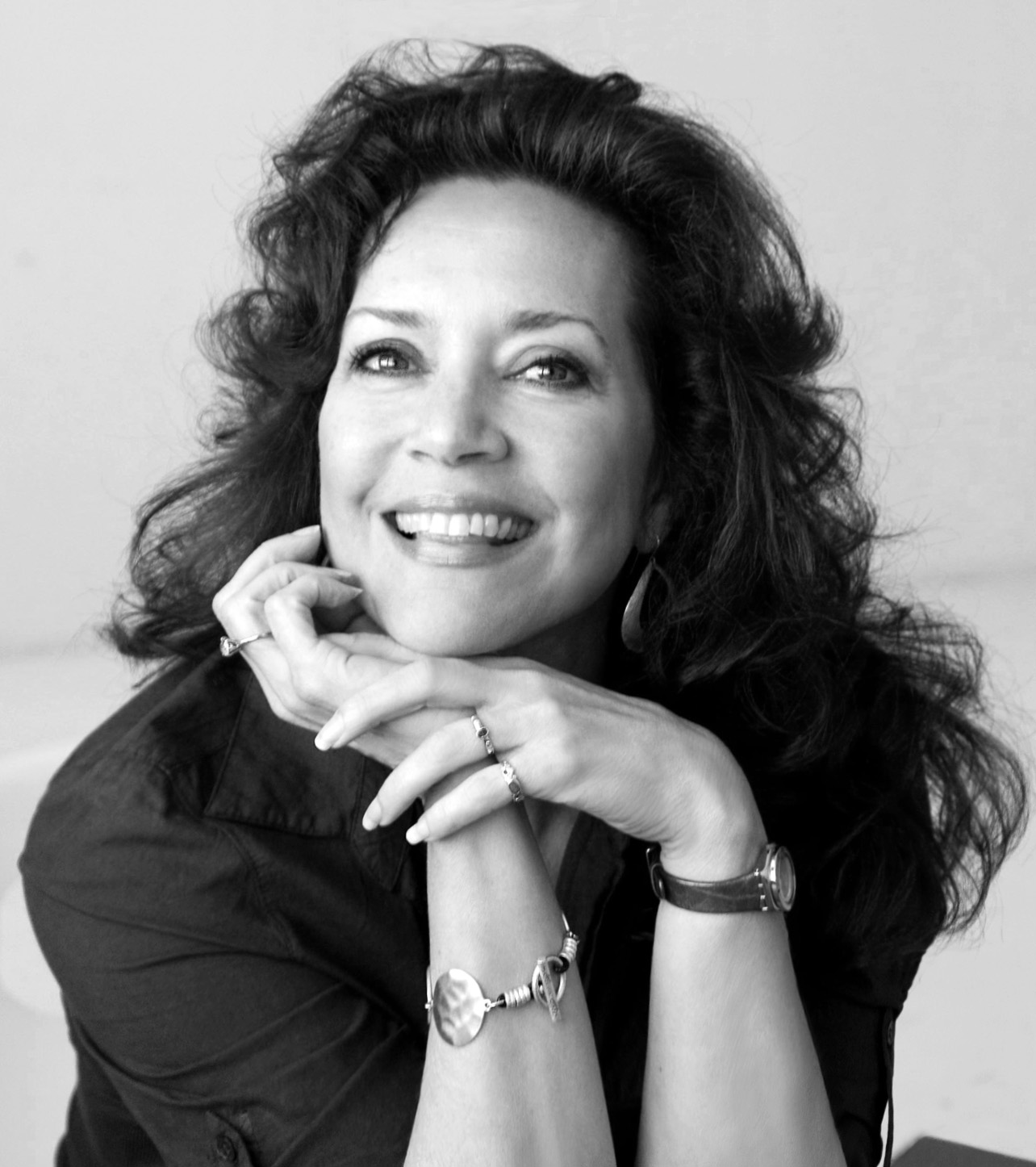 Jackie Ryan
"One of the outstanding jazz vocalists of her generation and, quite possibly, of all time...rivaling the dexterous sass of Sarah Vaughan, the instinctive smarts of Carmen McRae and the scintillating verve of Diana Krall." - Christopher Loudon, JAZZ TIMES
Jackie teamed with GRAMMY Award winner John Clayton to deliver her latest chart-topping CD "Listen Here" - a tour de force through a myriad of jazz idioms — from blues and gospel flavored jazz gems, to luscious love songs, a soaring Spanish ballad, a Gershwin classic, pulsating samba rhythms, an original with lyrics penned by GRAMMY/Oscar/Emmy Award winners — all culminating with the title track: a stunning duet with 3-time GRAMMY nominee Gerald Clayton.
"Those who hear her are the fortunate ones," writes Howard Mandel - president, Jazz Journalists Association; "An astonishing contralto voice," (DOWNBEAT), thrilling audiences across the globe with her powerful 3 & 1/2 octave range and her magnetic stage presence - and amassing, along the way, an impressive array of records (three back-to-back #1 CDs on JazzWeek's nationwide chart) and glowing reviews.
Her recent outing - a double CD, "DOOZY" - featured Cyrus Chestnut, Eric Alexander, Jeremy Pelt, Carl Allen, Ray Drummond and Romero Lubambo, garnered universal praise (4-Stars from both DOWNBEAT and AMG), and held the #1 position nationwide on JazzWeek's industry-standard chart for a record-breaking 7 solid weeks. Her previous CD, "You and The Night and The Music" featuring Red Holloway, Tamir Hendelman, and Jeff Hamilton among others, also received 4 stars from AMG and DOWNBEAT.
In addition to these jazz greats , Ms. Ryan has recorded and/or performed with: Toots Thielemans, Clark Terry, Buddy DeFranco, Ernie Watts, Harry Allen, Scott Hamilton, John Clayton, Gerald Clayton, Amina Figarova, Mike Wofford, Jon Mayer, Larry Vuckovich, Barry Harris, Bill Cunliffe, Shelly Berg, Benny Green, Jeff Hamilton, Terry Gibbs, Emil Richards, and Jon Hendricks.

GRAMMY- Award winning John Clayton says. "Her version of 'BESAME MUCHO' stopped me in my tracks."
Ms. Ryan has been profiled as the featured artist for NPR, Voice of America, PRIMETIME A&E and CNN TV en Español and has filled premier venues both here and abroad - Asia, Australia, and Europe (such as eight years at London's famed Ronnie Scott's Club) - and festivals at home such as Telluride, Monterey, and the Lionel Hampton Jazz Festival, and packed concerts at New York's Birdland, Lincoln Center's Dizzy's Club Coca-Cola, Florida's Broward Center, and the San Francisco Bay Area's Yoshi's.
Ms. Ryan's natural affinity for languages extends deeply into the language of jazz and its intricate structures. She possesses a keen ear for jazz phrasing and its internal rhymes - and, as a lyricist, has composed note-for-note vocalese to the scorching sax solos of Benny Carter's "DOOZY" and Joe Henderson's "The Kicker." Her love of a great lyric is reflected in her choices for this concert and her CD - a collection celebrating some of her favorite lyricists - from lesser-recorded jazz gems such as Carolyn Leigh's wry lyrics in "How Little We Know," to Abbey Lincoln's joyous ode to love and life in "Throw It away." In her CDs, like in her concerts, Jackie offers us a bounty of lyrical choices.
---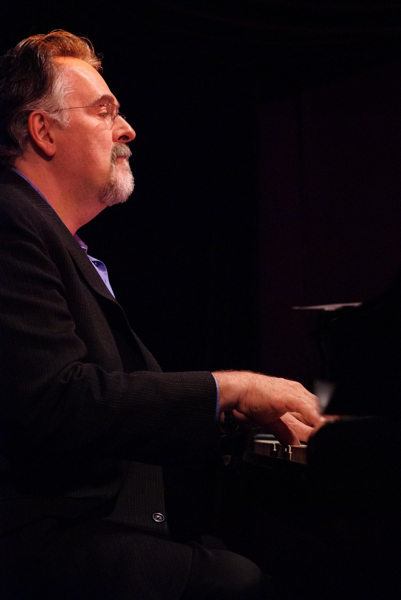 Eric Gunnison - Pianist / Composer / Bandleader / Educator
Based in Denver since 1980, pianist and composer Eric Gunnison has led a distinguished career during which he has not only established himself as one of the mainstays of the Mile High City's vibrant jazz scene as an instrumentalist, bandleader and educator, but has also attracted a global following performing, touring and recording with internationally renowned jazz artists, particularly jazz vocalists.
Born on March 26, 1956 in Canandaigua outside Rochester in New York State's Finger Lakes region, Gunnison was raised in Buffalo and graduated from the Berklee College of Music in Boston in 1979. After playing piano for The Lettermen during the famed male vocal group's 1980 tours of Asia and the U.S., he toured and recorded as the pianist and synthesizer player for the popular vocal quartet Rare Silk from 1982 to1986. From 1986 to 1991 he toured internationally and recorded as the pianist and arranger for the legendary jazz vocalist Carmen McRae and was the pianist accompanying McRae on her tours of Switzerland in 1988 and of Cuba in 1999 with Dizzy Gillespie.  He also played keyboards for and toured with Nelson Rangell from 1993-1996 U.S and appeared on several recordings the saxophonist made for GRP during those years.
Gunnison's current associations include touring internationally as well as recording with the sensational vocalist Roberta Gambarini, whom he has accompanied since 2001, and, since 2005, as pianist with the Dizzy Gillespie All-Stars Big Band and Sextet with which he has toured the U.S., Europe and Asia. He has also performed with vocalist Rene Marie and the Christian McBride Big Band among others.
Fellow Denver-based artists Gunnison has worked with extensively include trumpeter Ron Miles with whom he has toured and recorded since 1997 including appearing as a clinician and pianist with Miles's quartet at the 1st Annual Thailand Jazz Conference and at the Bangkok Jazz Festival in 2009.  Gunnison has also been the pianist and a composer/arranger for the cooperative band Convergence, one of Denver's leading jazz ensembles, since 1991.  In addition to releasing several recordings, Convergence hosts a monthly series of appearances with special guest jazz artists at Denver's premier jazz club Dazzle that since February 2010 has featured Roberta Gambarini, Rene Marie, Randy Brecker, Jim McNeely, Chris Potter, Christian McBride, Wallace Roney and Bobby Watson among others. Gunnison has also been leading and performing his own music with Wake Up Call, a fusion-oriented quintet he formed in 1991 featuring keyboards/synthesizers, saxophone, guitar, bass guitar and drums.
Active for more than 30 years as a sideman and studio musician on piano, synthesizers and other keyboards, Gunnison has also been a member of the adjunct faculty of the University of Denver's Lamont School of Music and on the faculty of the Colorado Conservatory for the Jazz Arts since 2000.