The Ridgelings CD Release Party for "Hard Winter Rations" w/ Thunder & Rain
When:

April 12, 2015

Time:

7:00 pm - 9:00 pm

Where:

eTOWN HALL / 1535 Spruce Street, Boulder, CO 80302

Cost:

$10 Plus Applicable Service Fees

Share:
The Ridgelings CD Release Party for
"Hard Winter Rations" w/ Thunder & Rain
Doors: 6:00pm
Show Start: 7:00pm
Show End: 9:00pm
---
The Ridgelings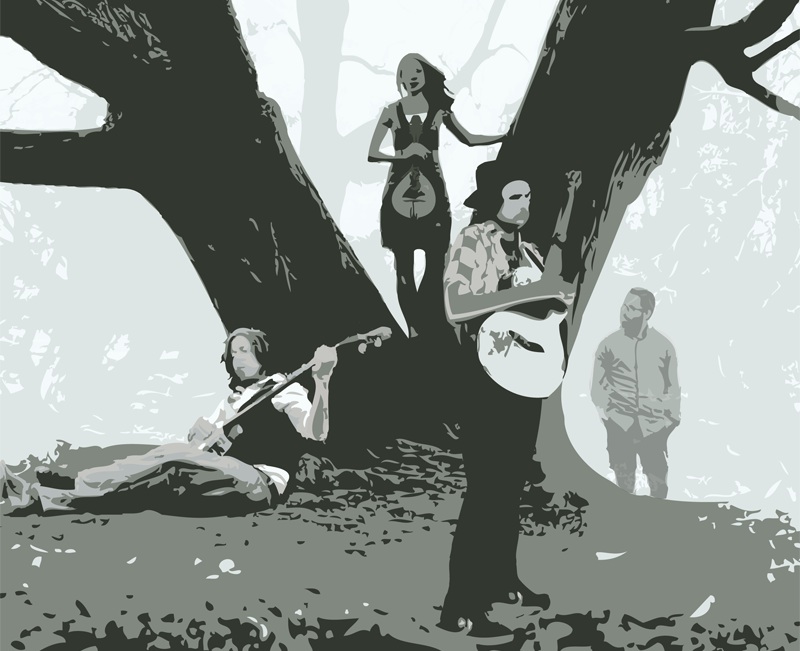 Beneath the interwinding harmonies, the thoughtful lyrics, and the glowing patina of familiar folk roots, the Ridgelings are, at heart, a backyard string band. Based out of Boulder, Colorado and steeped in the songwriting traditions of Americana, bluegrass, and pop, they aim to please the most modern of listeners, and incite a bit of booty-shaking while at they're at it.
The group's debut album, Hard Winter Rations, as its name implies, is intended to help one get through a long Rocky Mountain winter; like a soundtrack to being snowed in. At times rowdy and others heartfelt, this collection of original songs is an honest and intimate listening experience from start to finish. The album was produced with the generous support of fans through Kickstarter.
Overblown Webzine summed up the group's sound thusly, "Shiny, bouncy, banjo ridden slice of earnest pop/folk," and Modern Granola describes it as, "Personable, home-grown and heartfelt."
The Ridgelings are still fresh to the Colorado music scene, but their performing and songwriting experience spans decades. Tim Novak, Amber McKinney, and Ry Lewis, the three songwriters and vocalists of the band, hail from Massachusetts, Oklahoma, and Mississippi (respectively), and they've enjoyed blending the sounds of the North, South, and Mid-West. With the addition of Isaac Zuckerman on cajón, the ensemble has cultivated a reputation among their loyal fans for playing high-energy, dance-inducing shows.
"The Ridgelings are one of those rare musical units that write songs you actually want stuck in your head, then stick them there, then give you something to think about on the replay. Pleasant but not facile; home-grown Americana, not store-bought; artful lyricists without pretension. And they're a gas live. Hope to listen for years," said Brett Madsen, a local composer and orchestrator who has worked with Elephant Revival and the Colorado Symphony.
When they're not writing, practicing, and performing, the Ridgelings enjoy backyard bonfires, whisky drinks, and playing with their dogs, Midge and Emmylou Harris.
---
Thunder & Rain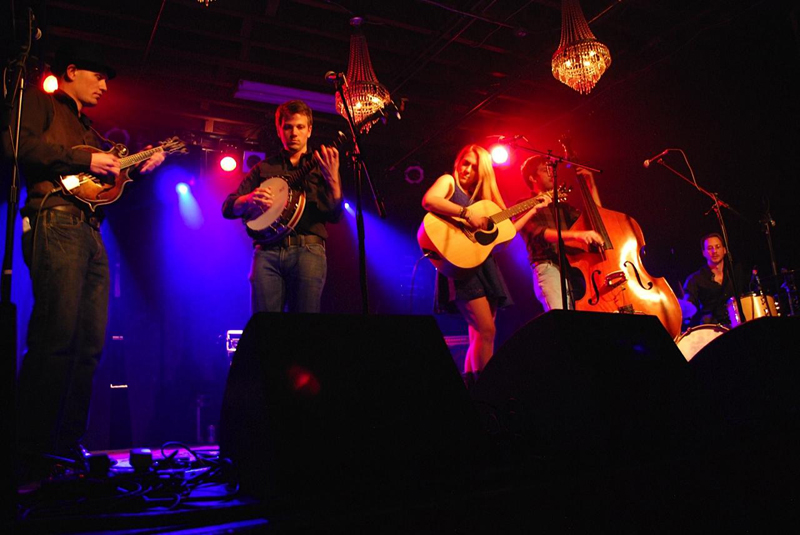 In the spring of 2014 Thunder & Rain set out to make traditional American music more accessible to modern ears. As a new project out of Golden, CO they have performed at the Golden Music Festival, Clear Creek Rapidgrass Festival, opened for Peter Rowan at the Vail Bluegrass Series, and placed in the finals at the 42nd Rockygrass Band Competition.
The fall of 2014 brought the success of T&R's first Kickstarter campaign. With the support of their fans, the band recorded Holler Out at Swingfinger's Studio (Head For the Hills, Cahalen Morrison & Eli West).
 
Holler Out was co-produced by Stephen Ambrose (Asius Technologies, inventor of in-ear monitors, previous audio engineer for the Grammy awards and the Super Bowl) and studio engineer Aaron Youngberg (Finnders & Youngberg). The album was mastered by two-time Grammy award winner David Glasser (Airshow, NPR).
The album encompasses T&R's love of acoustic instrumentation, pop sensibility, and arrangements that lean on vocal harmonies and support the depth of their songs. "If traditional folk music is going to come back to its rightful place in the forefront of country consciousness, then bands like Thunder & Rain are going to be the ones leading the revolution." (For the Country Record)
With the release of Holler Out in February of 2015, the band will be touring nationally to introduce themselves to fans that share their excitement in an ever-evolving approach to modern acoustic music.