Todd Adelman "Highways and Lowways" CD Release and Young Ancients
When:

November 20, 2014

Time:

7:00 pm - 9:30 pm

Where:

eTOWN HALL / 1535 Spruce Street, Boulder, CO 80302

Cost:

$16 Plus Applicable Service Fees

Share:
Todd Adelman "Highways and Lowways" CD Release and Young Ancients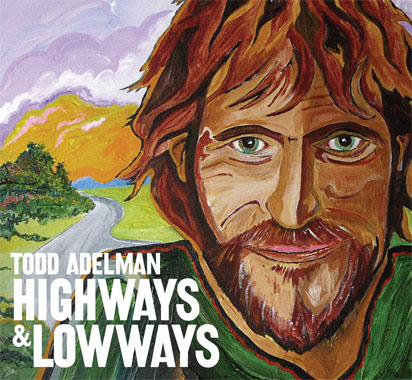 Doors: 6:00pm
Show Start: 7:00pm
Show End: 9:30pm
Don't miss a night of great music as chart-topping songwriter Todd Adelman previews the release of his new album "Highways & Lowways" at eTown Hall, along with Young Ancients.
---
Todd Adelman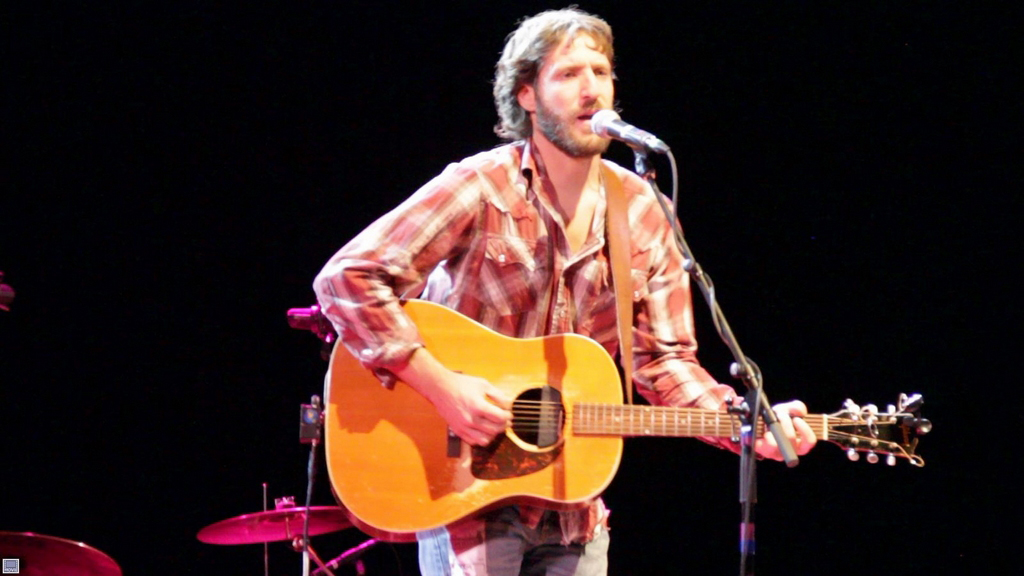 Todd Adelman is a Nederland, Colorado-based songwriter who has been a mainstay on the Front Range music scene since the mid-nineties upon relocating from New York City. A vintage purist, Adelman's compositions and performances are born from the influences of the great troubadours such as Dylan, Hank Williams and Gram Parsons. Adelman performed locally and regionally for many years as a solo act before forming the roots country band Todd Adelman & The Love Handles. The Love Handles disbanded in 2012 and Todd's newest project is Todd Adelman and The Country Mile. Adelman has five albums to his credit and will be officially releasing "Highways and Lowways," his newest project, in January of 2015.
His last release "Todd Adelman and The Love Handles" reached #4 on the National Roots Chart and spent many weeks at #1 on the Colorado Roots Chart.
Here is what one critic had to say about "Todd Adelman &The Love Handles":
"I'll call this one now … easily the BEST alternative country record of the year out of Colorado – and maybe the best alt-country record I've heard this past year, period. As I sit and listen to this record from beginning to end, yet one more time, what comes to mind is some of the best of Gram Parsons and absolutely among the best of Ryan Adams "country" records. Yes, this is heady company to place Todd's voice and songs in, but it fits. I am instantly transported to my youth listening to the Byrd's Sweethearts of the Rodeo, the Flying Burrito Brothers and then records like Whiskeytown's Faithless Street in the early nineties. Had this record come out about the time of Steve Earle's Exit 0 or Dwight's Lookin' for A Hit, or early Uncle Tupelo or Wilco, Todd would be a venerable heritage name today in the alt-country field. As it stands today, I'll place this one high on the shelf of newly discovered lost rare gems of Americana/Alt-country-rock … it's really really really that good. A solid '10′"
Adelman is a co-founder of the Boulder Area Songwriter's Exchange and owns and operates The Mountain House Recording Studio in Nederland, Colorado. He is a songwriter,producer and engineer.
---
Young Ancients
Young Ancients unites three renowned performers—John Magnie (accordion, keyboard, vocals), Cary Morin (guitar, pedal steel, vocals), and Steve Amedée (drums, percussion, vocals)—whose musical roots intertwine in an inspired blend of blues, folk-rock, soul, gospel, Native Americana, and New Orleans R&B. Fusing three remarkable musicians' signature styles, Young Ancients' sound features rich vocal harmonies and unexpected instrumentation—soulful accordion, maverick percussion, and deft fingerstyle guitar. This alchemical collaboration combines an acoustic earthiness, brilliant musicianship, and a dynamic, ragged edge—a singular feat of seasoned musicians in the prime of their creative power.
Magnie and Amedée's previous collaborations include internationally acclaimed band The Subdudes, as well as The 3 Twins, renowned on the Colorado-Wyoming music scene. In 2010, both artists portrayed themselves in New Orleans-based HBO series Treme. Known for his skill as a musician, songwriter, and producer, Magnie's credits include numerous movie and TV soundtracks and appearances. He is a pioneer of accordion in the rock and roll genre, realizing its untapped rhythmic possibilities. Amedée has been a mainstay drummer/percussionist on the Colorado music scene for decades, and has traveled extensively as a studio musician. His iconic sound is instantly recognizable, particularly his use of tambourine—from which he coaxes a range of tones and effects. With The Atoll and The Pura Fé Trio, and also as a solo artist, award-winning blues/world groove musician Cary Morin has performed internationally on stage, TV, and radio. His stage credits include co-authorship of Turtle Island, a 50-member production that played two consecutive years to sold-out audiences in Northern Colorado. In 2013, Morin was named Colorado's International Blues Challenge Solo Champion.
Each an accomplished artist in his own right, all three band members have performed across the globe, sharing stages with such legends as B.B. King, Ray Charles, Al Green, and Al Jarreau. They've played celebrated venues including New York's Lincoln Center, New Orleans Jazz and Heritage Festival, Paris Jazz Festival, and Folk Alliance International. As individual artists, these three have shared many a local stage for over 25 years, and stand side by side in the Jazz Alley Mural in their home base of Fort Collins, Colorado.