CoCreate Local
When:

July 7, 2016

Time:

6:00 pm - 9:30 pm

Where:

eTOWN HALL / 1535 Spruce Street, Boulder, CO 80302

Cost:

$14 Plus applicable service fees

Share:
Event at 6pm
---
CoCreate Local puts the spotlight on Colorado musicians, artists and brands, bringing fresh life to the artistic scene in Boulder. Each evening features a new roster of 2 bands, 1 DJ, 4 visual artists, 6 boutique craft vendors, as well as a brewery, distillery, winery, non-alcoholic beverage and food vendor, all local to Colorado. Each showcased beverage vendor hosts complimentary tastings. Activities include classic games, a wooden puzzle and a group craft project to round out the cozy atmosphere. CoCreate Local brings something new to Boulder, stimulating community and interactions between new people.
CoCreate Local on July 7th is thrilled to feature Chimney Choir, Covenhoven, Dj Check One, Asher Brewing Co., Vapor Distillery, Kingman Estates Winery, Bhakti Chai, Zeal - Food for Enthusiasts, Spirit Pervades Matter, Two Little Fruits, Sharon Healy, Forartsakes, Threads Worldwide, Zeal Optics, ARAE, The Spice Guy, Salon Salon, Broken Compass, and Super Natural Puzzle Company with an after party at Zeal - Food for Enthusiasts from 9-11pm.
www.facebook.com/cocreatelocal
---
music
Chimney Choir combines folk harmonies, ambient electronics, and swirling textures of rhythm and melody into a style of music that is not easy to define. They began in Denver in 2011 with a guitar, banjo, mandolin, and suitcase drum and have since toured the country extensively, recorded and released five recordings, and developed layers of electronics, live looping, and percussion. They still remain fascinated with folk music while they constantly evolve and experiment and their performances often take on a theatrical quality that has incorporated puppetry, ritual, dance, storytelling, interactive video and even a sci-fi mini-drama. Chimney Choir has earned several consecutive nominations for Westword's 'Best Avante-Pop' band.
By way of Colorado/Wyoming, Covenhoven is the moniker of Denver musician Joel Van Horne. It is also the name given to the cabin his grandfather built deep in the woods of southern Wyoming between 1955 and 1965. His symphonic folk and mountain music brings to mind wind through the trees and the crackle and glow of a campfire.
Dj Check One, aka Dameion Hines, has built a life around beats. From age 5 when his father gave him his first drum kit to mastering the Cuban single-headed timbale drums as a teenager, Hines has been on a path to find challenging rhythms in hip hop, jazz, soul and electronic music. Hines also expresses his creativity as a producer, band leader, drummer, and fashion designer.
---
brewery
Asher Brewing Company prides itself on being the first all organic brewery in Colorado. Not only do they include the highest quality ingredients in they beer, they are also passionate about doing it in a socially responsible way. The brewery and tasting room are 100% wind powered through Xcel Wind Source, their spent grain go to a local, organic farm to feed livestock, all waste from the brewery is recycled, composted, or re-used and they use energy efficient lighting and re-purposed furniture throughout the brewery and tasting room.
---
distillery
Vapor Distillery, formerly Roundhouse Spirits, was started in Boulder in 2008 with the simple goal of making quality craft spirits that discerning patrons can enjoy and share. The finest natural and organic ingredients are used to develop flavor and aroma in unique innovative products that simply can't be matched by the conglomerates that rely on marketing rather than quality. Vapor's varied collection of liquors include Rhok Gin, Ginskey, Arrosta Coffee Liqueur, Pumpkin King Cordial and Prüf Vodka.
---
winery
The Kingman Estates Winery started with a dream, 10 acres and a barn in the Grand Valley of the Colorado River, and a strong desire to produce great wines that reflect the character of the land and people of Colorado. Kingman is proud to serve authentic, handcrafted wines made in Colorado from grapes, which due to the unique climate and soil conditions in the Grand Valley, yield uniquely exquisite wines.
---
non-alcoholic beverage
Bhakti produces award-winning, India-inspired beverages blending fresh pressed organic ginger and fiery spices. This female owned Boulder company is committed to using premium and sustainable, organic, fair-trade, gluten-free, vegan, and non-GMO ingredients to create fresh, flavorful, and healthy products. Bhakti's new Sparkling Teas come in four flavors combining carbonated organic teas, restorative organic fruit juices and Bhakti's signature fresh-pressed ginger.
---
food / after party locale from 9-11pm
Zeal – Food for Enthusiasts - Boulder's Zeal uses superb ingredients that are transcendentally delicious and good for you. Zeal calls it Food for Enthusiasts and are devoted to creating a space at the crossroads of vibrant living and sustainable health. Perfect for any eater with allergies, their menu is symbol-coated so you know what you are eating. Eating for vibrant health doesn't have to be boring or bland. And they make brilliant, nutritious cocktails too.
---
art
Spirit Pervades Matter is a series of whimsical, zen-pop-culture, ornamental imaginings, hand-drawn by Denver-based visionary artist, Amanda Vela. Her creations show a surreal, meditative, and energetic world that conveys a power greater than ourselves. They describe life-force energy, the expression of the subconscious mind, divine inspiration, and the elements of reality that lie below the surface. Amanda hopes to guide and inspire people towards their inner selves, higher-consciousness, and a relationship with a higher power. She donates 10% of her profits to charity and uses recycled and repurposed materials.
Two Little Fruits are a creative couple that love to make art. Whether their inspiration comes from forests, old toys, tools, bicycle parts, varmints, outer space or science documentaries, they have fun exploring themes in a variety of mediums, all with graphic flair.
Denver's Sharon Healy sees art as the most powerful tool we have to understand and communicate the quotidian occurrences of life and the monumental experiences that shape the very core of us as humans. Healy's art comes from her desire to understand the ancient stories that she sees embodied in the world around her. She recognizes the archetypes of myths, from the story of Odysseus to the dance of Shiva, alive and present from the moment we wake up in the morning to the moment we kiss our loved ones goodnight. Healy believes we can synthesize cultures and see that we are all participating in much larger patterns of creation if we explore the power of symbols and stories through art.
Tim DeShong is a sculptor and silversmith who works with rock, marble, wood and customized designer jewelry. Tim's creations of art are sculptured pieces of pure inspiration.
---
boutique craft vendors
ZEAL Optics is a boutique line of sunglasses and goggles born out of a need to create. To define ourselves among the masses of sameness. Designed and crafted in Boulder, Zeal is motivated to be unique and embrace the need to constantly evolve. Zeal is proudly one of the world's most sustainable sunglasses and most technologically advanced goggle companies! Check out the world through ellume, ZEAL Optics' plant-based lens engineered with polarized protection and color enhancers, which is light weight, has incredible clarity, and reduces environmental impact.
The Colorado women of Threads Worldwide created the organization as a way to provide life-changing work for disempowered women around the world who are skilled artisans. These women are now able to share their gorgeous jewelry and accessories with a global market. As a result, Threads is providing women in developing countries and the U.S. the opportunity to earn income to accomplish goals and provide for their families.
ARAE's imperfectly crafted clothing and accessories are created using refined construction along with free spirit and bold design. All of ARAE's pieces are unique as a result of the use of the Japanese tie dye technique, Shibori. Through these dyes, Denver-made ARAE creations replicate patterns and textures found in nature to offer edgy animalistic feeling clothing lines.
Salon Salon has built and maintained a reputation as one of Boulder's premier hair salons by possessing a passion for hair and the understanding that hair is an extension of who we are. With unwavering devotion to the simple philosophy that clients are the most important part of a business, Salon Salon has become as well-known for its customer service as it is for creating fashionable looks in Boulder. Experience complimentary styles, blow outs, consultations, tips and tricks  from Salon Salon.
 The Spice Guy specializes in the sales of dry goods to commercial kitchens and restaurants across Colorado who aspire to elevate their food to the next. The company was founded on 3 simple principles: One, to sell the highest quality spices on planet Earth. Two, sell said spices at prices that are more affordable than "the big guys." And lastly, to deliver customer service that no other company is willing to offer. They've been making food better since 2013.
Broken Compass Trading Company thoughtfully hand-crafts naturally beautiful wood journals, notebooks, and sketchbooks as well as gemstone jewelry. Their artisans products made in Golden are designed to suit artists, travelers, and professionals alike. Every item is born from a desire to embrace adventure, live deliberately, and value quality above quantity.
---
 puzzle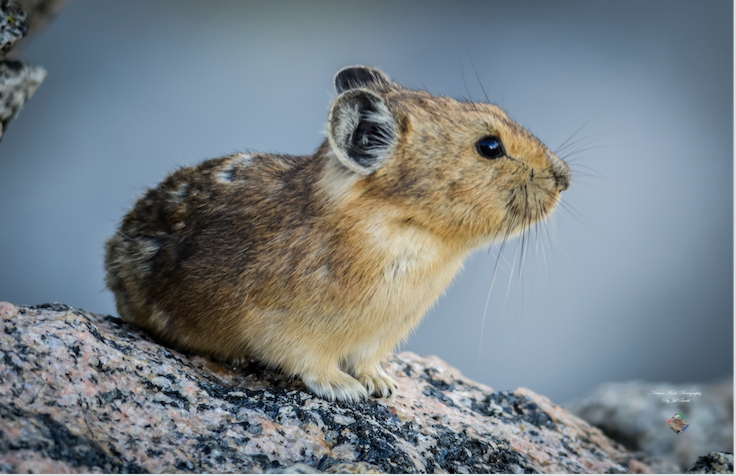 Colorado's Super Natural Puzzle Company have donated 3 puzzles for us to piece together at CoCreate Local on July 7th! They create puzzles for any child who loves wildlife to build skill, self esteem and motor planning. Specially developed for those with brain injuries, they assist with cognitive capability and fine motor skills! The beauty of the images will inspire Colorado-loving adults as well.